Mountain Biking Guide for Whitefish, Montana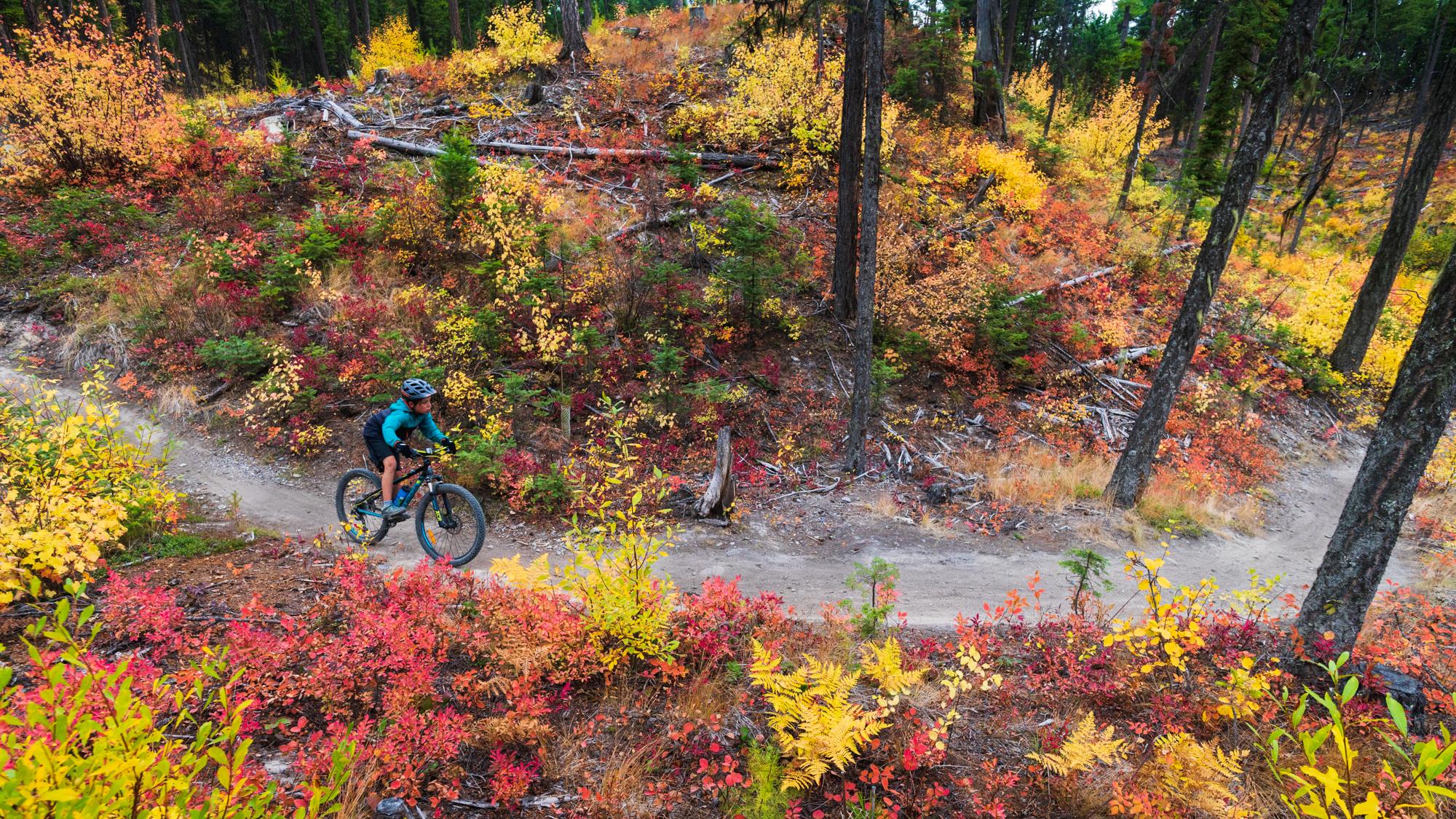 Words by: Brice Shirbach
Originally appeared on Pinkbike.com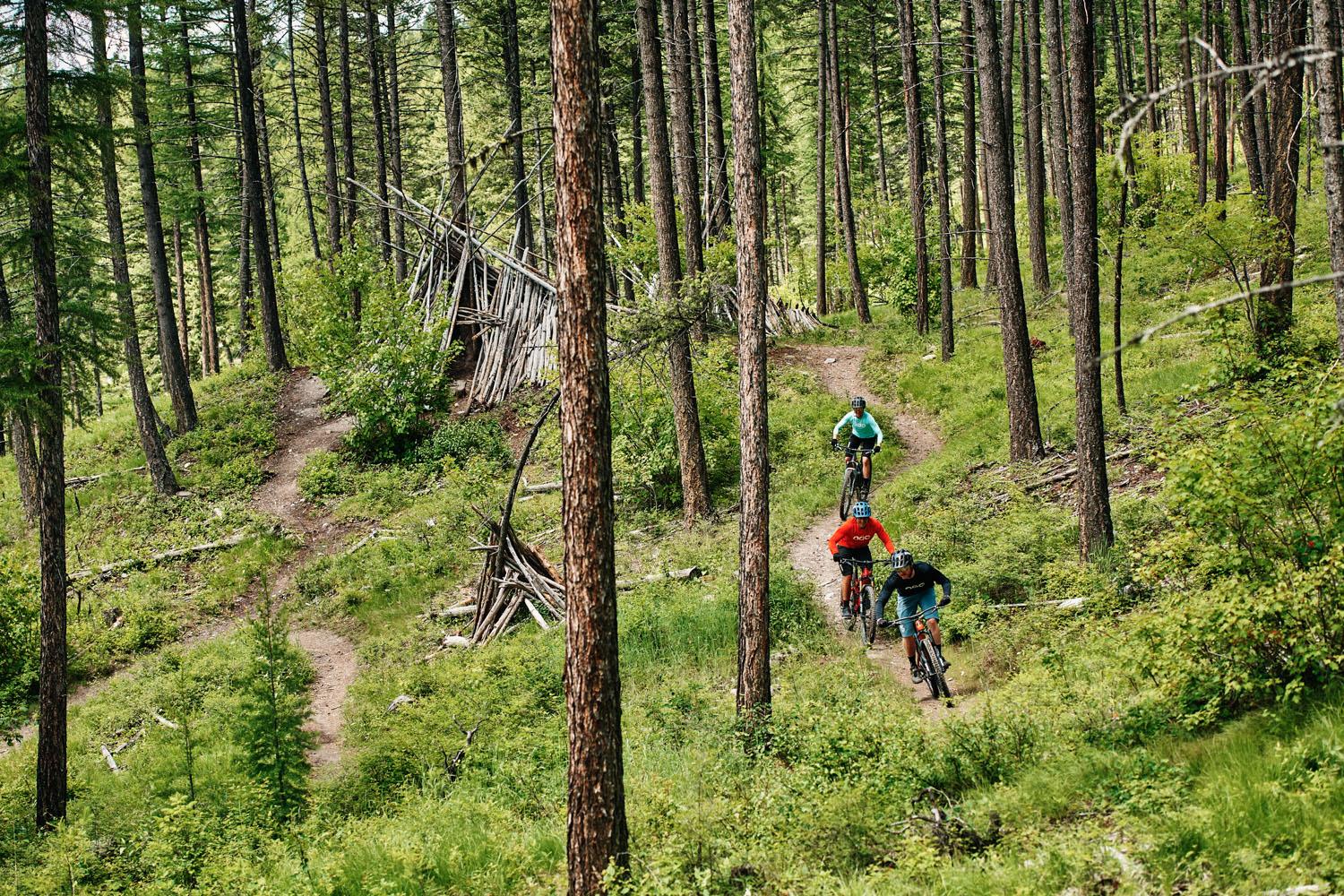 ---
Whitefish mountain biking trails
---
I suppose that before I get into the specifics, I should note that Whitefish is surrounded by an unbelievable amount of riding opportunities. Columbia Falls and Kalispell are next door neighbors, and both have their own gems that are worth visiting. In between these towns are a bevy of backcountry riding options, including some world class backcountry ridge lines on Doris Mountain, with nearly 3,500 feet of elevation loss available for those willing to commit. Whitefish is also less than an hour south of the Canadian border, and is 2-3 hours from some of BC's finest networks including those found in Fernie, Cranbrook, and Kimberly.
For the sake of keeping things simple, and also because you can spend a week of riding here every day (like yours truly) and still feel like you've only just scratched the surface of what Whitefish has to offer, we'll stick to the trails and networks in and right on the outskirts of town.
---
Detailed Trail System Guides (click to view)
---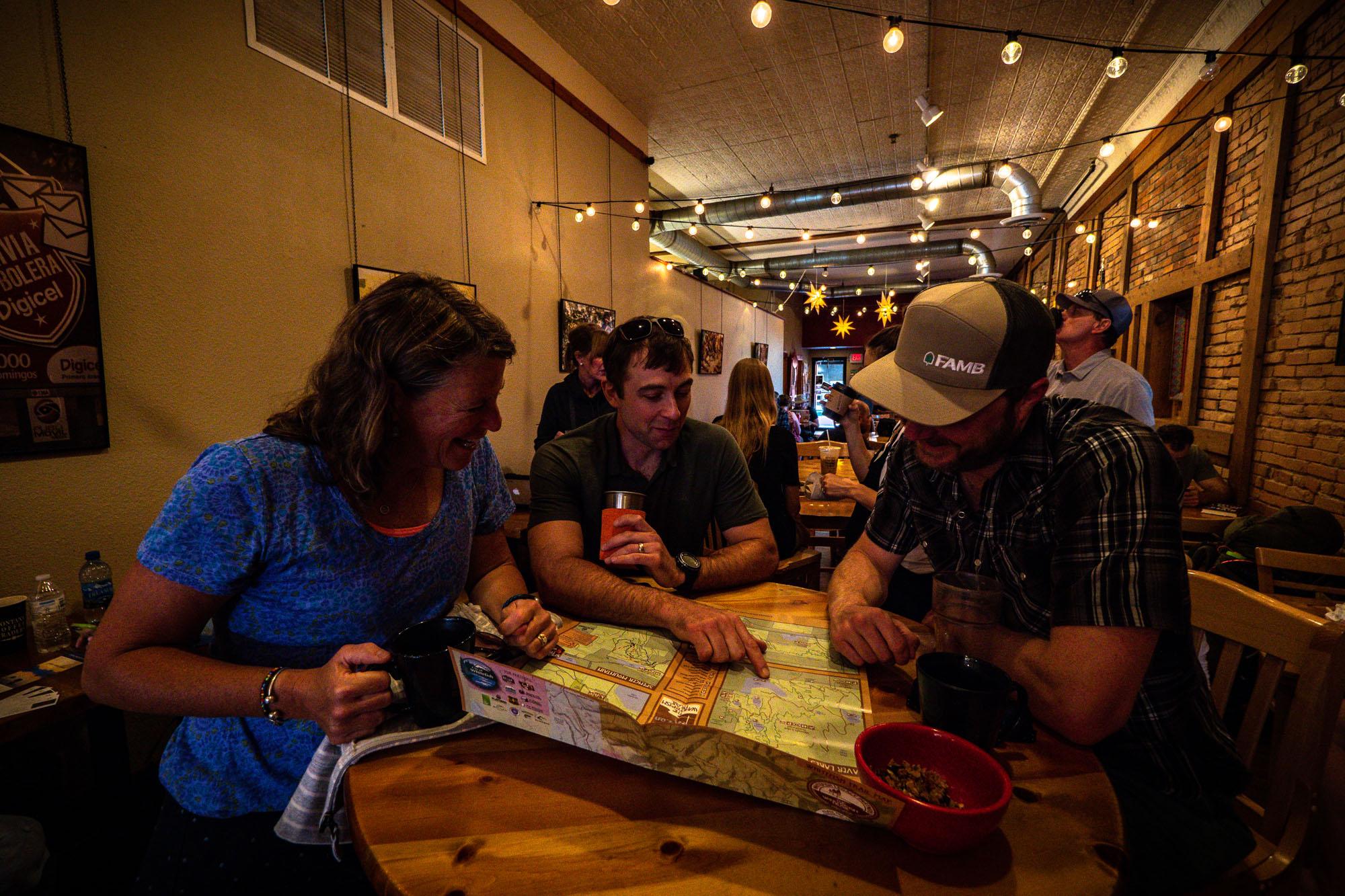 Local Clubs and Advocates:
Flathead Area Mountain Bikers is dedicated to the preservation and development of mountain biking opportunities in and around Whitefish. These guys have been working diligently for over a decade, and have built some incredible trails throughout the region while maintaining and building on their relationships with various land managers in the region.
Whitefish Legacy Partners is a non-profit organization whose community-minded vision is to ensure conservation, recreation and education on the lands around Whitefish for future generations. While their efforts extend well beyond that of mountain bike specific trails, their efforts have resulted in a level of connectivity from the town to the bike park, and many points in between that wouldn't be possible without their dedication to the community and the preservation and development of recreational opportunities throughout Whitefish.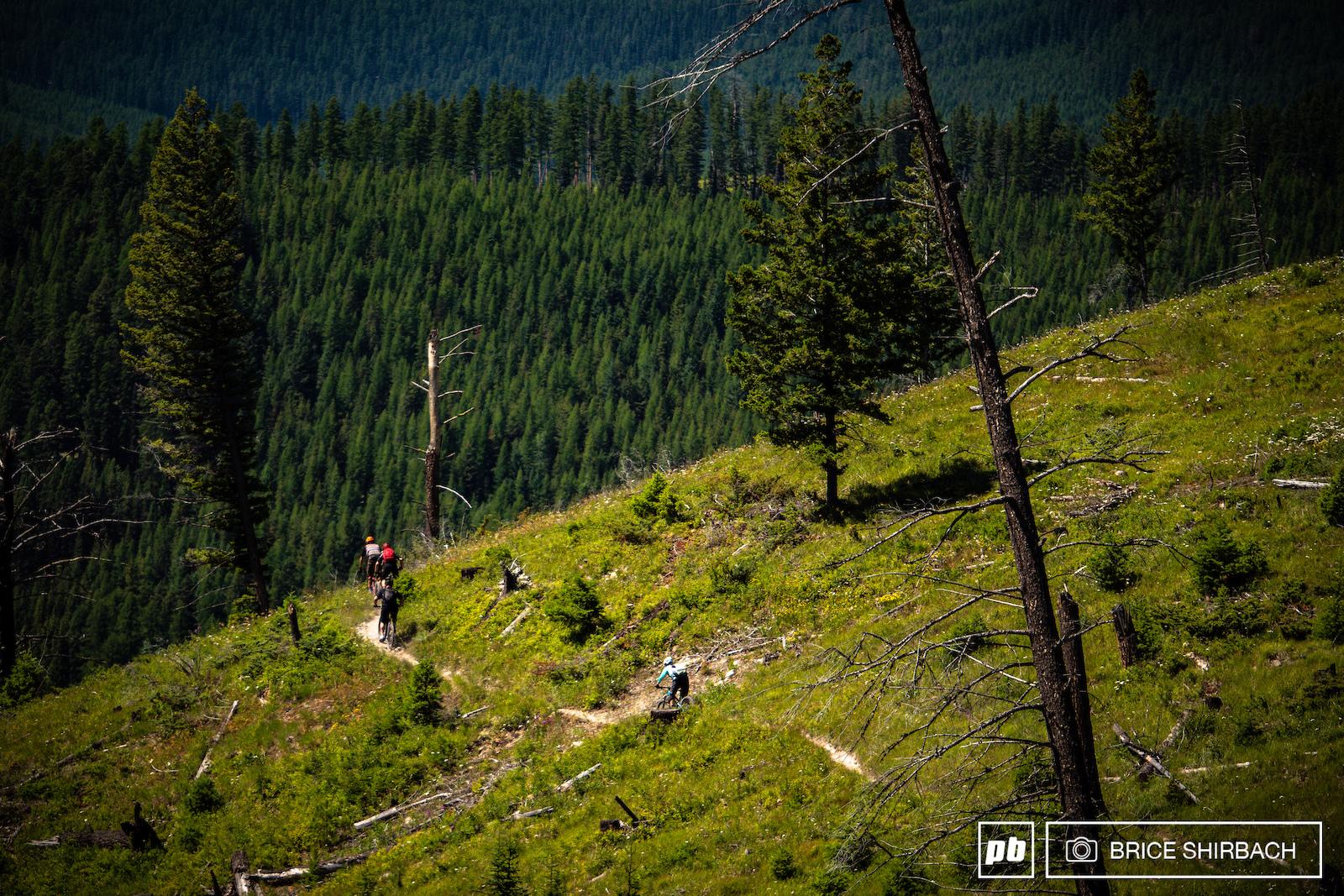 Weather
The trails here begin to open up in April, and can usually be ridden through November. While Montana is known for it's massive skies and high peaks, the mountains in and around Whitefish stay relatively low, with the summit of Big Mountain (aka Whitefish Mountain Resort) topping out at a hair below 7,000 feet above sea level. The slightly lower elevations keep things more moderate in terms of temps here, with daytime highs getting close to 90 degrees in July and August at times. The sun stays out past 10:00 pm midsummer as well, which can lead to some confusing sleep for the kiddos, but definitely means you can ride much later into the evening than you would normally expect sans lights. This is also a fairly dry climate for most of the summer, but it's always wise to come prepared with layers and rain shells, as weather in the mountains can change without much notice. The nights get cool as well, so pack accordingly.
---
Bike Advice
This is a tricky one, because there are options for just about every type of bike out there. You'll find plenty of DH bikes throughout the bike park, and if you're here just to ride park, then go for it. I don't know that the park has too much of any sustained steep and gnarly trails to warrant this kind of a rig, so if you were to opt for a long travel single crowned option, I think you'd get way more out of it.
I flew with one bike, my Pivot Firebird (170mm travel 27.5 enduro bike), and if I were to do it again I might actually opt for the shorter travel 29er. There are so many different zones to ride in, and many of them involve a great deal of pedaling up some sizable mountains before you begin what can often be a several mile long descent. Of course, if you're driving and have the ability to bring multiple bikes, I think a short travel trail slayer as well as a long and low rig will make you very glad to have options.
---
Local Bike Shops
I had the chance to meet and hang with the really good folks charged with keeping the town's two primary bike shops, Glacier Cyclery & Nordic and Great Northern Cycle & Ski, running smoothly, and can attest to not only their proficiency with customer and technical services, but also their genuine passion for promoting Whitefish and the trails they call home.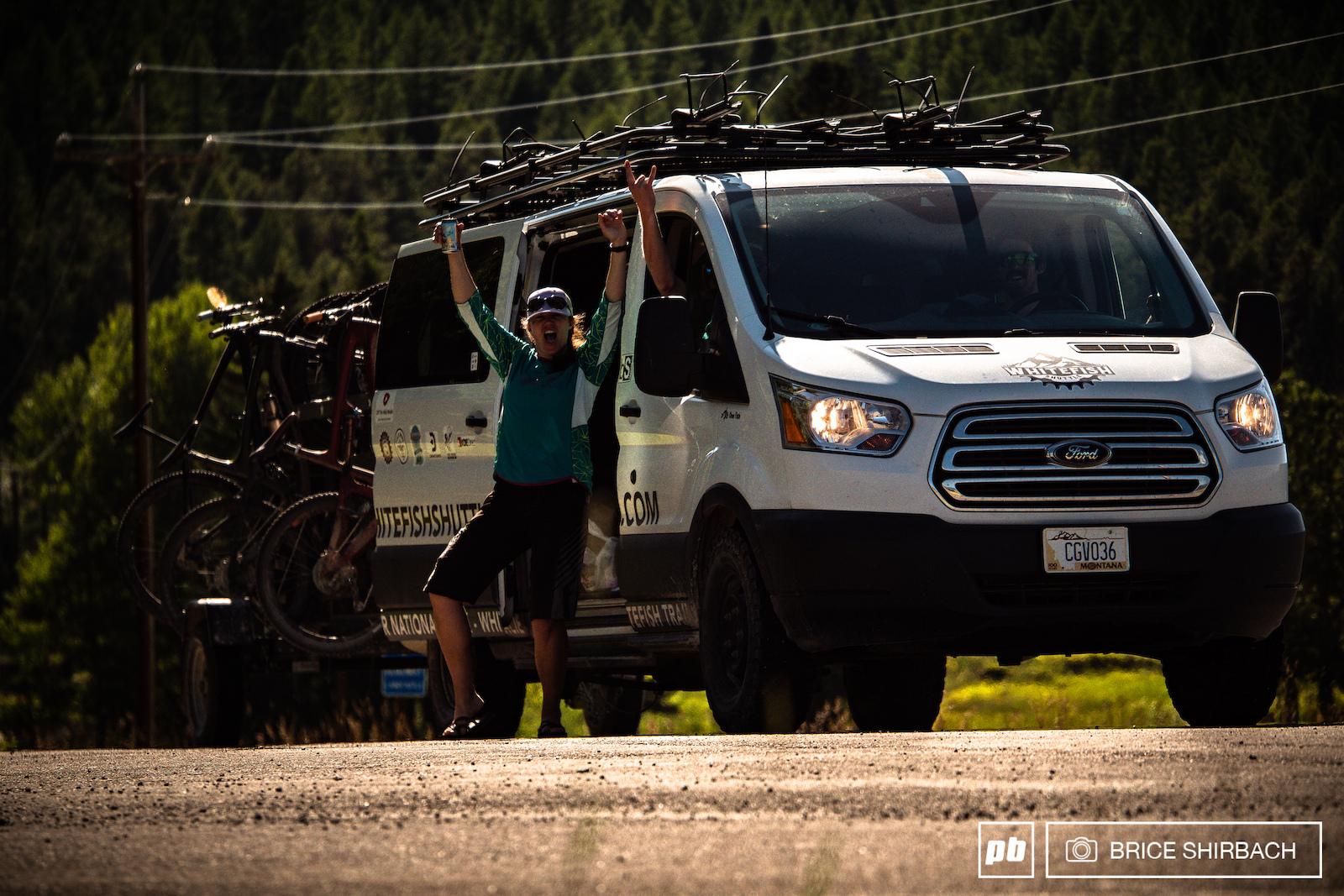 Guide Services
There is so much ground to cover here. I was in town for a week and left feeling like I barely scratched the surface of what this place has to offer mountain bikers and outdoor enthusiasts. Hiring a guide service can save you a ton of time and can also help to ensure that you're going to make the most of the time you have to explore Whitefish. Whitefish Tours and Shuttle offer up mountain bike and hiking tours of the area and are based out of Whitefish. Kurt and his crew are great people, and have all of the licenses and knowledge to get you where you want to go, and to keep you smiling between laps.