Searching for Trout in the Flathead River System
After the heat of summer, cooler fall days usher in an array of dazzling autumn colors on the Flathead River System. With incredible views in every direction and lots of water to cover, now is the time locals deem the best fly-fishing of the year. However, it's not just the fly-fishing for native trout which makes this experience so special.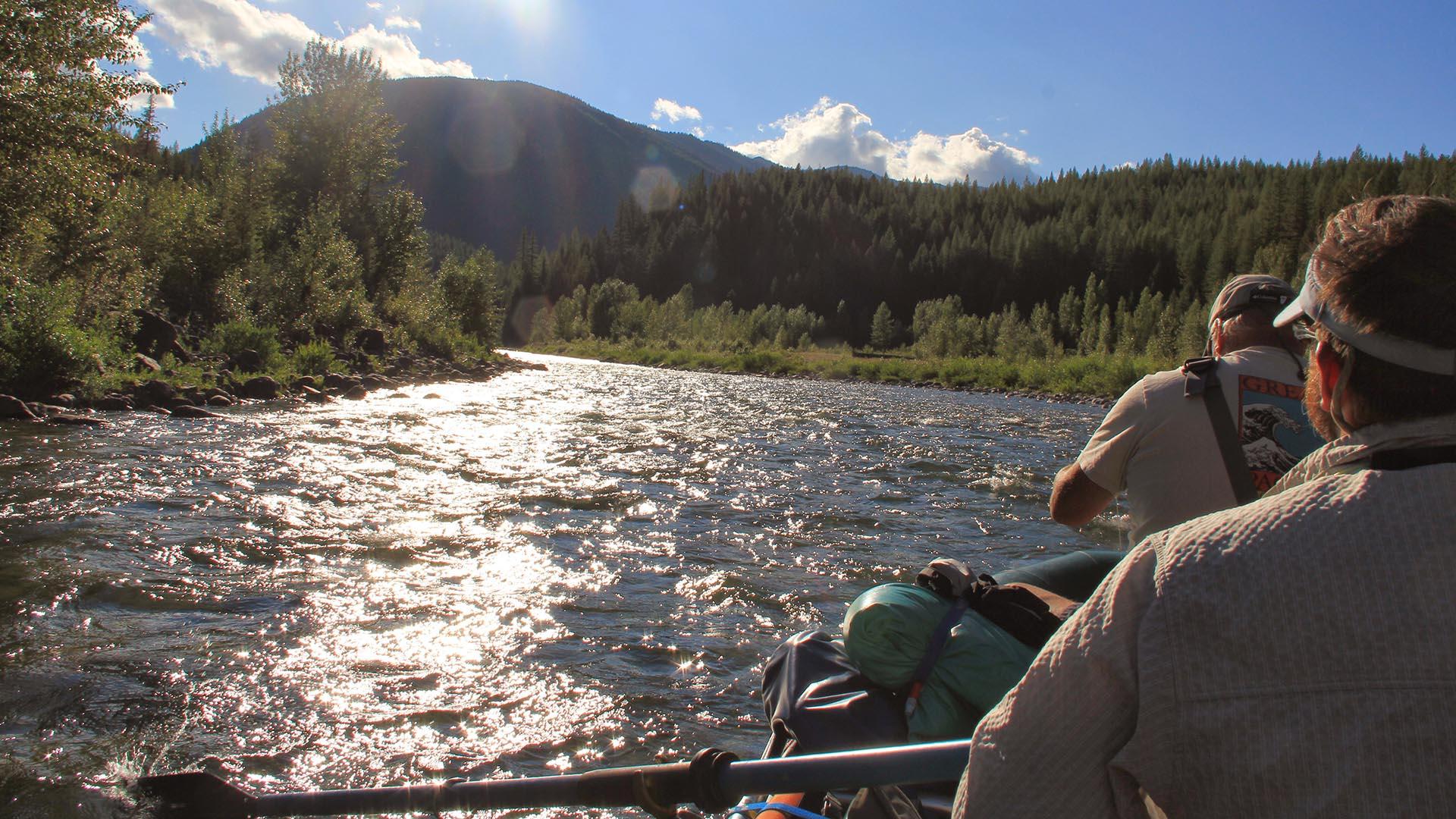 The 3-Forks of the Flathead (North Fork, Middle Fork, South Fork) was designated a Wild and Scenic River in 1976 and is a component of the National Wild and Scenic Rivers System. As such, it was deemed to have such remarkable values that it has been protected for the ages as part of monumental legislation to preserve the nation's most prized rivers. Below are a few ways to make the most of your fall adventure.
As water levels vary throughout the year, floating and fishing options change. Gathering local information is key and there is an abundance of it in Whitefish. Lakestream Fly Shop is the local full service shop with everything you need, including guided fly-fishing trips. Sportsman and Ski Haus in Whitefish also offers a full fishing section, information, and fishing licenses, as well as an array of all types of outdoor equipment.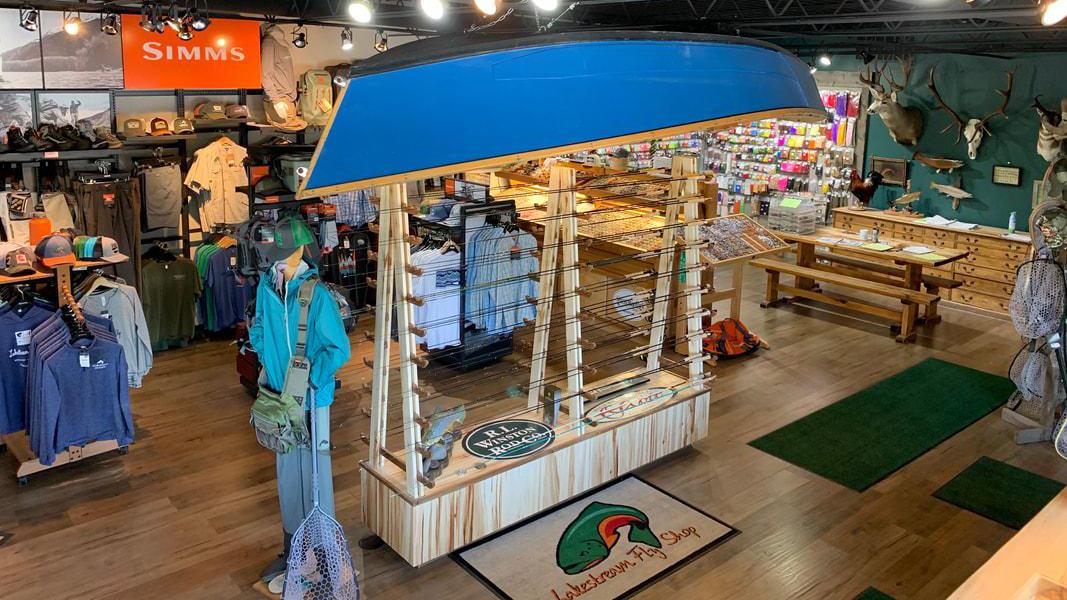 Main Stem and Middle Fork Flathead
Rafts and drift boats are the best choice for fly-fishing the Middle Fork of the Flathead as well as the Main Stem of the Flathead. This allows for covering the most water efficiently and it also offers ever-changing spectacular views. We highly recommend hiring a local guide from Lakestream Fly Shop for both of these sections. Fall highlights include floating from West Glacier to Blankenship Bridge on the Middle Fork of the Flathead and Teakettle to Pressentine Bar on the Main Stem of the Flathead.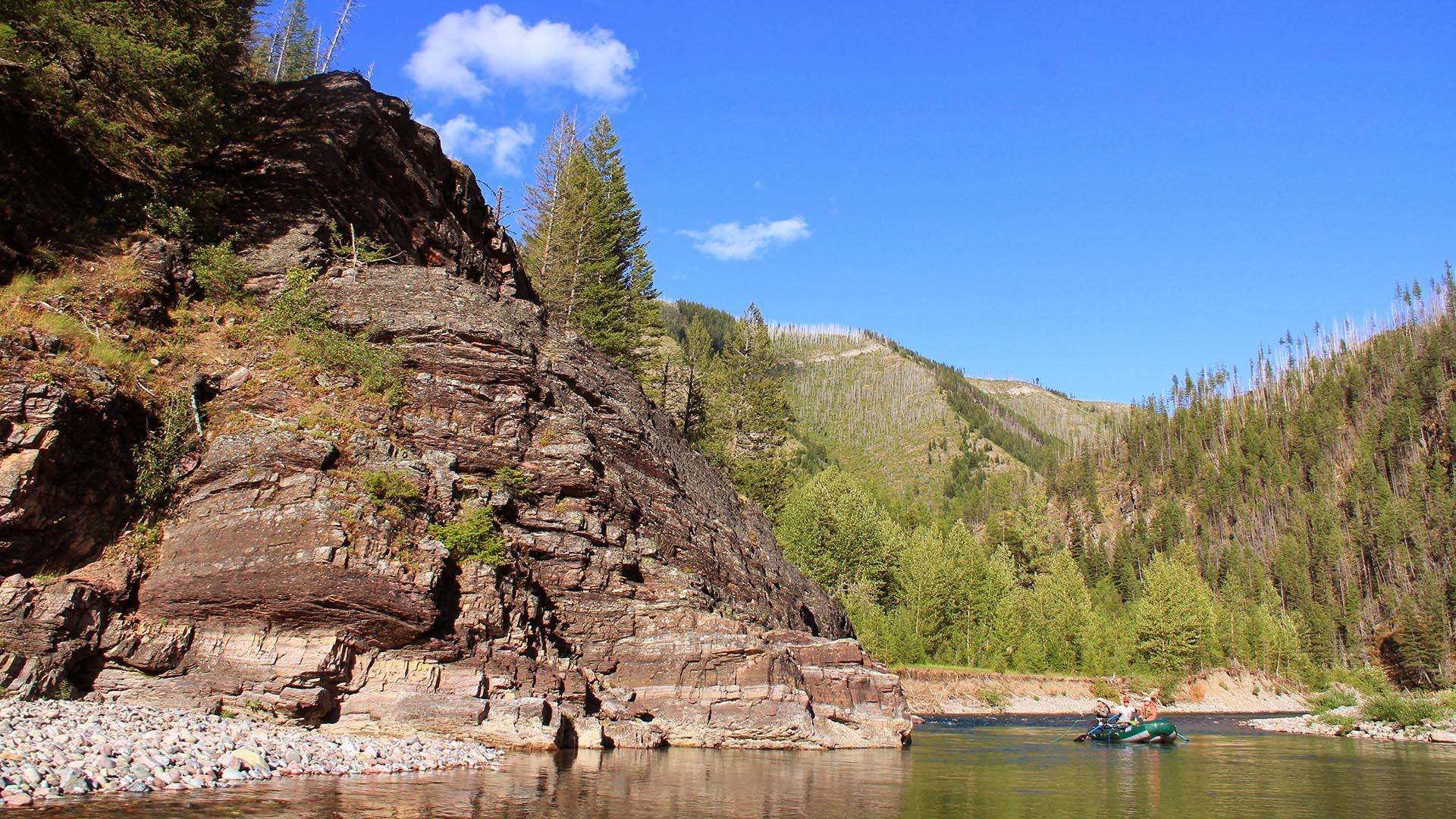 North Fork Flathead
The North Fork of the Flathead provides a picturesque day trip from Whitefish. The North Fork Road parallels the river for much of the drive up to Polebridge and offers a variety of wade fishing options. Make sure to practice proper animal safety while venturing here as this area is home to bears, moose, and mountain lions.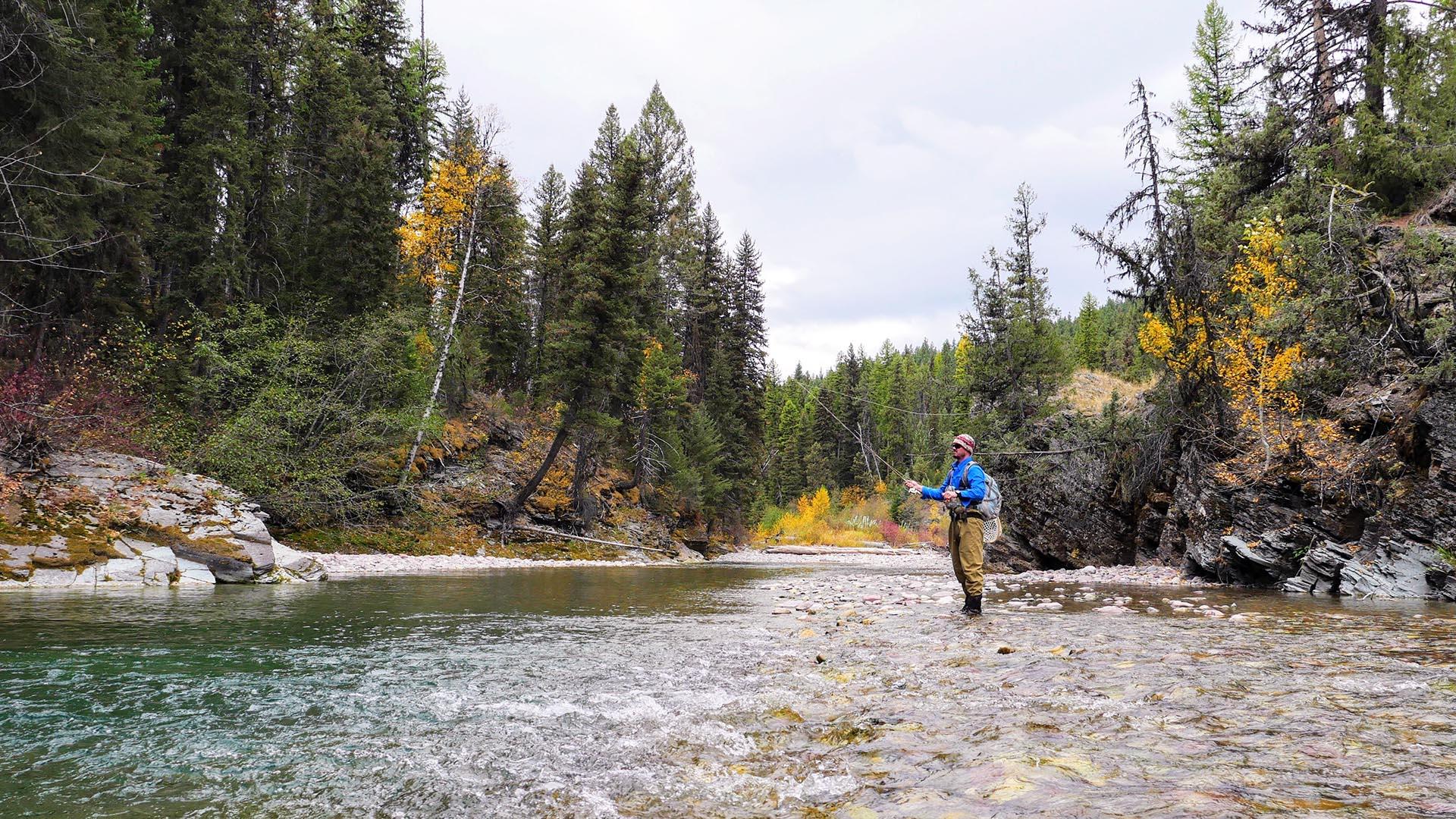 It's important to keep in mind that the Flathead River System is a fragile fishery with native species including westslope cutthroat and bull trout. Please practice catch and release and leave no trace ethics while recreating on the river system. If you do bring your own watercraft, please stop at mandatory aquatic invasive species check stations before putting boats into the water.