Whitefish Tours and Shuttle
Hiker/Biker Shuttles to the Best Trails in Whitefish, Kalispell and Glacier National Park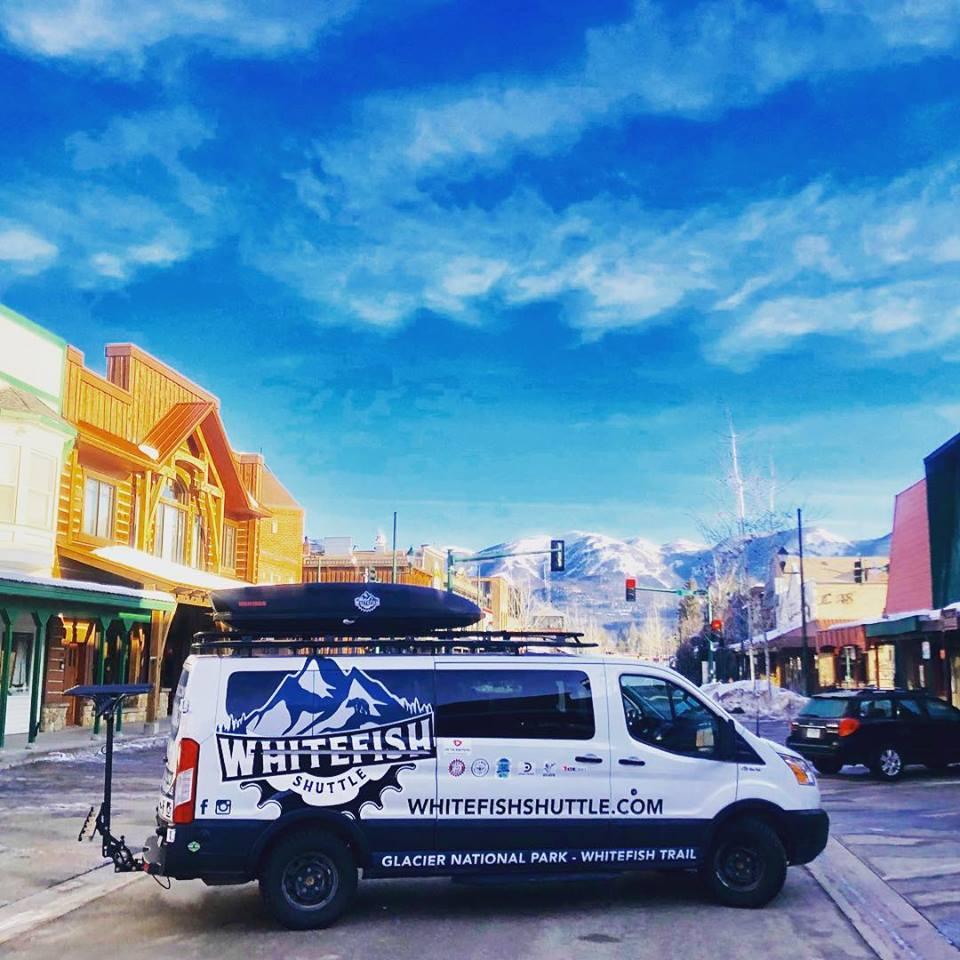 With an abundance of new and classic trails, Whitefish has become a major trail destination in the northwest United States. And now, Whitefish Tours and Shuttle offers hiker and biker shuttles to the best trails in Whitefish and Kalispell, as well as spring shuttles to Going-to-the-Sun Road in Glacier National Park. Daily pickups at local bike shops and lodging properties make it easy to get to the best trails in the area.
Open
Daily. Click the "RESERVE NOW" button above to view the full schedule.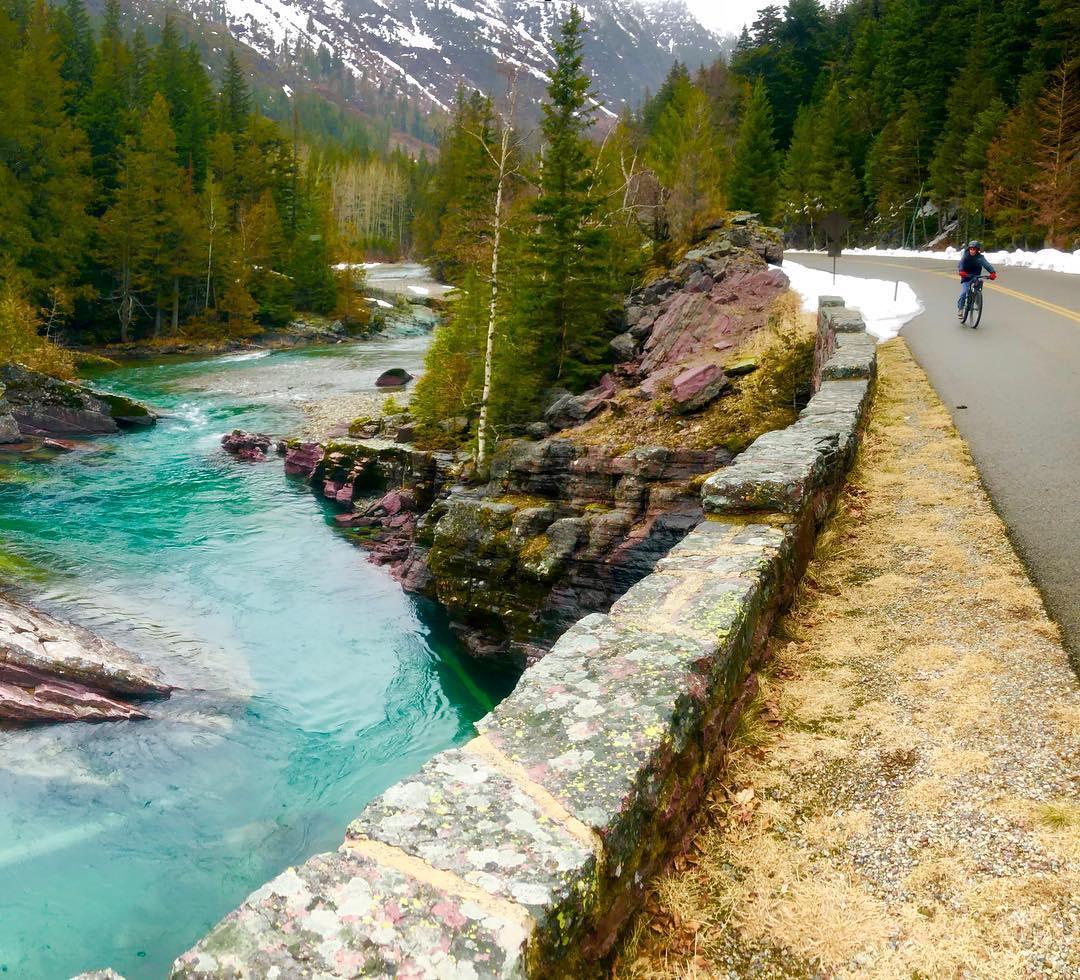 Whitefish Tours and Shuttle offers shuttle service service to some of the best locations throughout the Flathead Valley and beyond. Shuttle service transports riders to the best mountain bike, road and gravel rides in the area including Whitefish, Kalispell, Tally Lake, Glacier National Park and more. Guide service is also available on select rides including Glacier National Park, Tally Lake and Star Meadows Road. We also offer non-cycling tours to a variety of destinations including Glacier National Park, Polebridge, Glacier Distilling and more.
Our shuttle vans are capable of carrying up to 14 people plus bikes to a number of different riding areas. Shuttle up to Whitefish Mountain Resort or the Beaver Lakes trailhead and then ride back to town. Go on a full day enduro shuttle fest in the Tally Lake area. Get dropped off at the top of Blacktail Mountain and a pickup at Herron Park. Whitefish Shuttle makes the best rides in the area easy to access.
We can also help arrange demo bike rentals for your trip from one of our trusted local bike shops. Visit our website to see the full lineup of bikes available.
Glacier National Park Shuttles
Whitefish Shuttle will be runnning two shuttles per day to Glacier National Park with drop-offs/pickups at Whitefish bike shops and hotels, Whitefish KOA, Kalispell, Columbia FAlls, Apgar Village, Lake McDonald Lodge and Avalanche Lake. Click here for the full schedule.
Going-to-the-Sun Road: Every spring (April through June), before the Going-to-the-Sun Road is fully opened to vehicle traffic, hikers and bikers have the opportunity to enjoy a more relaxed pace on this National Historic Landmark. As the plowing crews make their way up to Logan Pass the plowed sections behind them are available for a car-free experience. Cyclists can enjoy up to 16 miles of road with approximately 3,000 feet of elevation gain on Going-to-the-Sun Road. Road crews will mark the closure of the hiker-biker section of the road with a sign. Visitors will not be permitted beyond this point while the crews are plowing. After work hours or on days the crews are not plowing feel free to go as far as you like.
Camas Road: Whitefish Shuttle will also be offering shuttles to Camas Road on the west side of Glacier. It is approximately 12 miles each way of paved road and runs from Apgar to the road that leads to Polebridge. Leaving Apgar, there is a 750 foot climb over a couple miles that leads to a rolling and relatively flat remainder of the road. You can ride as far as you'd like, but plan on being back to Apgar approximately 2 hours after arrival. There are spectacular views nearly the entire ride. Currently, the road is closed to vehicles and is an excellent choice for a fun bike ride!
NEW -- Tally Lake Enduro Shuttle
The Tally Lake area is famous for incredible old growth, pristine mountain meadows, and flowy single track. We're absolutely stoked to be able to bring you a full helping of sweet, sweet Tally Lake goodness in this full day guided bike tour. Choose 1, 2 or all 3 trails for up to 5,750 feet of descending.
MTB Shuttles available to:
Big Mountain
Whitefish Trail West
Kalispell Area
Fernie, B.C.
Tally Lake Area
Road/Gravel Shuttles available to:
Going-to-the-Sun Road, Glacier National Park
Camas Road, Glacier National Park
Polebridge
Inside Road, Glacier National Park
Whitefish Shuttle picks up at many locations throughout Whitefish and the Flathead Valley. Custom pickup locations are available for custom shuttles.
Visit out website for more info and a full schedule of shuttle departures. https://whitefishshuttle.com/