Whitefish Community Sustainability Fund (CSF)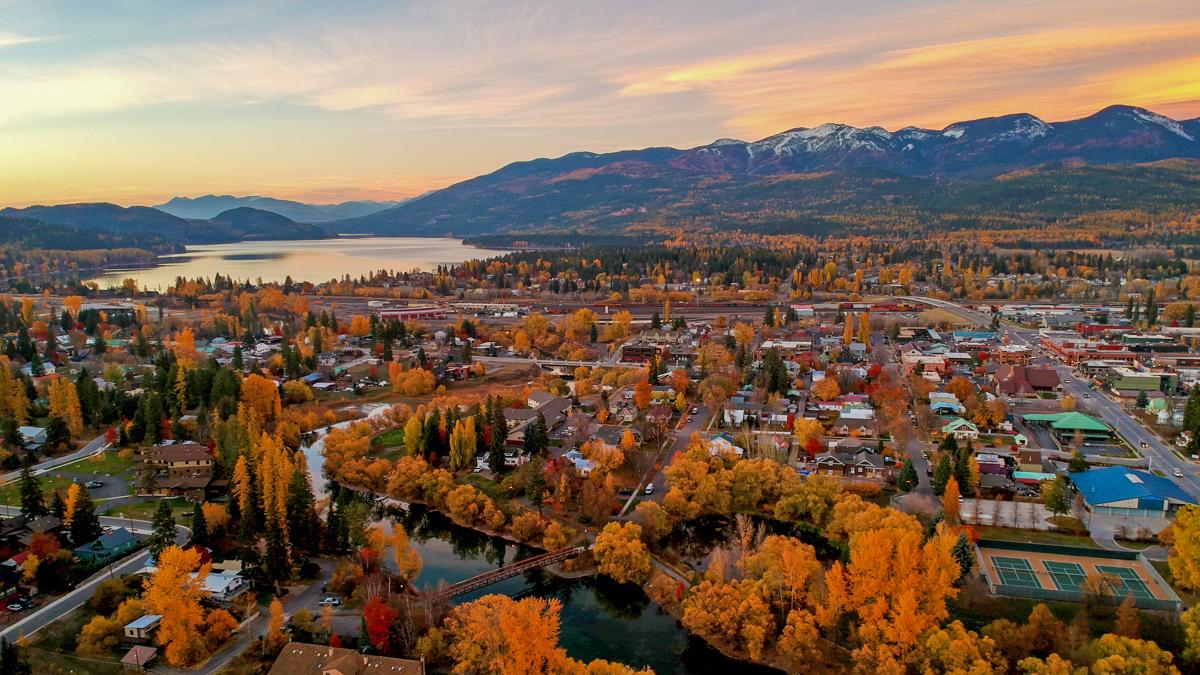 A 1% fee on your bill, known as the Community Sustainability Fund (CSF), is a voluntary contribution to supporting programs that balance economic and community sustainability in Whitefish while maintaining the town's and the quality of life for local residents.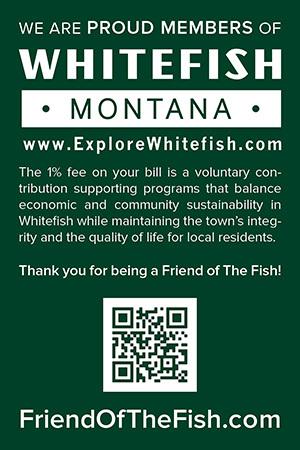 These funds support the following vital programs:
Housing Whitefish: Want to Help Create Homes That People Can Afford?
Explore Whitefish recognizes that one of the biggest challenges facing Whitefish is affordable housing. During 2021-22, Explore Whitefish began a financial partnership with the non-profit Housing Whitefish in order to help tackle this issue.

Housing Whitefish
---
Be a Friend of The Fish: As locals and visitors share the experience of what makes Whitefish special, our on-the-ground visitation education campaign invites everyone to join in our shared values.
Be a Friend of The Fish
---
Whitefish Sustainable Tourism Management Plan: The purpose of the Whitefish Sustainable Tourism Management Plan is to promote sustainable community-based tourism development that is beneficial to community members, employees, and visitors. The key pillars of the plan are: community character, livability, and community engagement.
Sustainable Tourism Plan
---
Pledge for the Wild
Help Support Responsible Recreation in Wild Places Surrounding Whitefish
Explore Whitefish has partnered with Whitefish Legacy Partners and the national platform Pledge for the Wild, to proactively share responsible recreation tips while creating a direct channel for visitors to give back to local trail maintenance through online donation or text-to-donate.
Pledge For The Wild
---
Protect our Winters
Help Passionate Outdoor People Protect the Places They Live and Love from Climate Change
Protect Our Winters is a nonprofit and international community of athletes, scientists, creatives, and business leaders advancing non-partisan policies that protect our world today and for future generations. Explore Whitefish and Whitefish Mountain Resort have become the first town/mountain partnership to support the mission of Protect our Winters.
Protect Our Winters
---
Sustainability Grant Program: This new program is designed to provide Explore Whitefish business members who collect the Community Sustainability Fund and nonprofit organizations with support for programs and projects which facilitate sustainable business and community practices. Potential programs and projects can include things like recycling and composting, but are certainly not limited to these areas.
---
Explore Whitefish Grant Program: The Sustainability Grant Program is an extension of the very successful Explore Whitefish Grant Program, which was established in 2019 to award funds to Explore Whitefish Business Members and Montana non-profit organizations to invest in projects, programs, and events which benefit both visitors and residents during the shoulder and winter seasons.
---
For The Love of The Wild: Explore Whitefish education and inspiration initiative for seasons when visitation is lowest, redirecting potential travelers away from the peak season.
For The Love Of The Wild
---
Athlete Sponsorship (Maggie Voisin): Maggie Voisin, our Whitefish hometown hero, continues to be an Explore Whitefish Sponsored Athlete and a voice for Being a Friend of The Fish. Maggie is a three time Olympic freeskier and a seven time X-Games medalist.