Trailside Lodging & Camping On The Whitefish Trail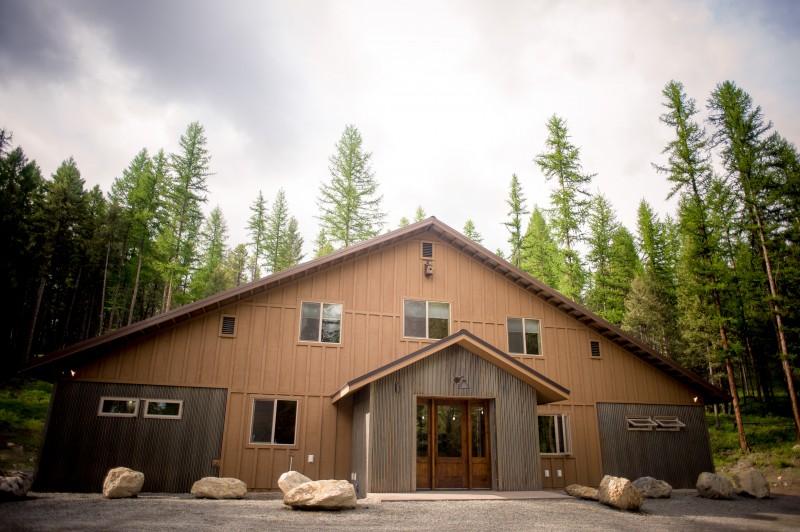 TRAILSIDE LODGING AND CAMPING ON THE WHITEFISH TRAIL!
The Whitefish Bike Retreat encompasses 39 acres of wilderness adjacent to the Whitefish Trail system (47 miles of sweet hiking and biking single track), offering unique and affordable trailside lodging options for cyclists and adventurers including a Lodge with single bunks and private rooms and some of the best camping in the area. Not just for cyclists, the Retreat is great for anyone who wants adventure out the front door.
In addition to lodging, the Whitefish Bike Retreat offers bike rentals, paddleboard rentals, bikepacking bags and shuttle services.
The Whitefish Bike Retreat is not just a place to stay, but a place to experience! The Retreat is offers a Lodge with immediate access to the Whitefish Trail and a convenient location near local cross-country and downhill biking trails that are minutes away and offer a variety of riding adventures.
Additionally, the Great Divide Route, the Northern Tier Route, the Great Parks Route and countless more riding trails are located throughout Northwest Montana and provide miles of open gravel and paved roads to tour at your leisure. You can begin or end your journey here or stop by for a night's rest along your way. Riding happens year-round at the Whitefish Bike Retreat!
During the winter, the WBR has a 1.5 mile groomed snow trail network just for fat biking. The trail is free for all, but guests are encouraged to drop a few dollars in the donation jar to help cover the cost of trail grooming. If you want to try fat biking but don't have a fat bike of your own, you're in luck! The Whitefish Bike Retreat has a fleet of rental bikes.
We welcome all adventurers throughout the year. It is a place where cyclists or adventurers can come together to enjoy one another, learn from one another, and help one another. No worries if you don't want to ride; come and enjoy the area, the activities and the trails that Northwest Montana has to offer as a hiker, skier or runner. Or, just paddle one of the many pristine lakes close by. Glacier National Park and Whitefish Mountain Resort are close and offer a range of outdoor activities both in the summer and winter.
Number of Rooms:
LODGE:
Two Private 1 Queen Bed Rooms
One Private 2 Twin Bed Room
One Private 3 Twin Bed Room
Two Communal Bunk Rooms Segregated For Men And Women With Single Bunks Available
CAMPGROUND:
Campsites Available - Peaceful Wilderness Setting Along The Whitefish Trail with Bathhouse, Water Source and Hot Showers, Secure Food Storage, Bike Wash Station. Each Site Has A Picnic Table, Fire Ring and Bike Rack.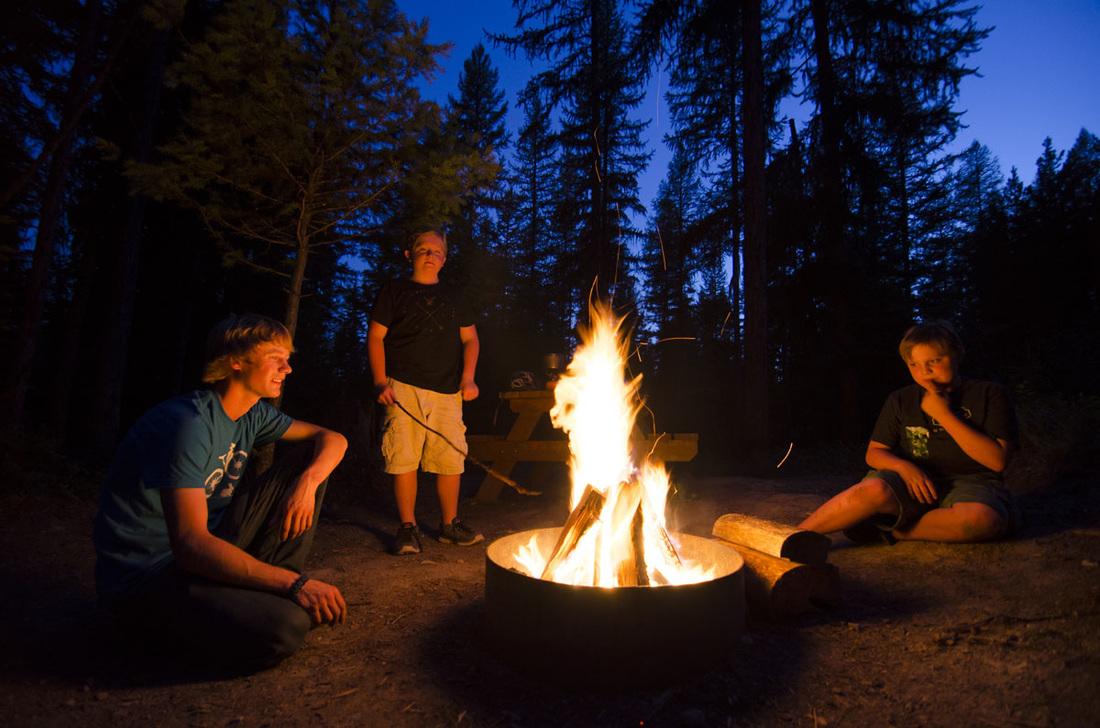 Amenities
Wood-fired sauna–We've installed a wood-fired sauna for lodge guests just East of the lodge, nestled in the trees!
Kitchen space for guests use–Bring your own food to cook and not have to go into town for every meal! We have all the pots, pans, bowls and mugs you need to feel at home.
Men's and women's shower facilities–There are 3 showers, 2 toilets, and 2 sinks per each shower room as well as an upstairs half bath for convenience to the lodge guests. Body wash, shampoo, conditioner, towels and hairdryers provided to all lodge guests
Laundry available for lodge guests–Laundry soap provided, and facilities available outside housekeeping hours.
Linens provided for all rooms
Common recreational area on main floor with multiple tables, couches, flatscreen TV with satellite television, GoPro hookups and Wi-Fi–A comfortable place to hang out and discuss the days adventures!
Common outdoor recreational area–Fire pit, gas grill, picnic tables and hammock available for guests.
Ride-in and ride-out–Our property trails link up to the Whitefish Trail system near the Beaver Lake trailhead.
Secure indoor bike storage–You can bring your bike, but you don't haul it everywhere with you! It will be safe here locked up.
Close to free-ride, downhill, cross country trails–Ask our office staff about other trails in the area, or check them out on the TrailForks app on your smartphone.​
WiFi –We have WiFi internet available.
Property trail day use–Day use fees are included with your stay!
Bike work shop–We have a small self-serve bike room stocked with air pump, lube and basic tools to work on your bike. Local shops are also close by and always ready to help if needed.
Bike wash stations–Easily clean your bike after riding. Brushes and soap available.
Ship packages (including your bikes) to the retreat and we will store in a secure area.–No charge for retreat guests.
Local trail information–Gain some knowledge before heading out with current trail conditions and specific route information. Our staff can help you get the most for your time to ride.
Pet policy–We do not allow dogs inside the lodge. Dogs are welcome on property and in the campground. If you are staying in the lodge please plan on having a place for your pet to stay overnight. The Retreat's Hound Hostel kennels are available during the day for guests (Hound Hostel day use charges apply). If Whole Lodge is reserved exclusively for a group/family - pets are allowed for $20/night additional fee per pet. (Link to Hound Hostel details)
The Whitefish Bike Retreat is proud to offer our very own custom blend of local Montana Coffee Traders coffee, Pedal Push, every morning for our guests to start the day off right!–Coffee is available in the kitchen area for lodge guest use during the summer season, starting at the beginning of May through the end of September. ​