Take it Slow. Enjoy the Ride.
Visitors to Whitefish often remark that there is a quiet and friendly pace to life in Whitefish. People smile and wave at you as you walk down the street. For some guests, it takes days to adjust from the more frenzied pace of city life and settle into the rhythms of life in the mountains. This is Whitefish.
Our best recommendation to slow down is to pause and take a deep breath. Breathe in the cool mountain air. Notice a fallen leaf on the snow. The sunlit peaks at sunrise, the merchant shoveling snow from a sidewalk. Join us in inclusive conversations as we sip locally roasted coffee. Help celebrate what brings us together and also what makes us each unique. We are all different, but also all one.
Our siren at City Hall rings at 10 o'clock each evening to remind us of the past, but honking horns are seldom heard here. We are a walkable community with quiet paths that wander from town, along the river, to our hiking trails, and to the lake. When possible, please walk or ride a bike to your destination before you drive.
Heading up to Whitefish Mountain Resort? Hop on the free S.N.O.W bus and let us do the driving. Be deliberate in doing your part to reduce congestion and carbon emissions by walking, biking, or taking public transportation to your destination. And if you do drive, please don't park and idle your car.
As you plan your trip to Glacier National Park, make sure you check out the Recreation Access Display (RAD) Dashboard. This is where you can monitor accessibility to Logan Pass, Polebridge, Many Glacier, and Two Medicine areas (as well as information on parking lot status, campground fill time, and weather). This dashboard indicates when these areas are filled, so you can avoid waiting in one car in/one car out lines at the entrance station. 
Visiting at a busy time? Take a deep breath and enjoy the wait. Watch a snowflake fall from the sky. Notice the patterns of clouds in the sky. Patience and presence are universal themes for good living. So enjoy the journey with us in Whitefish. Take it slow. Enjoy the ride.
---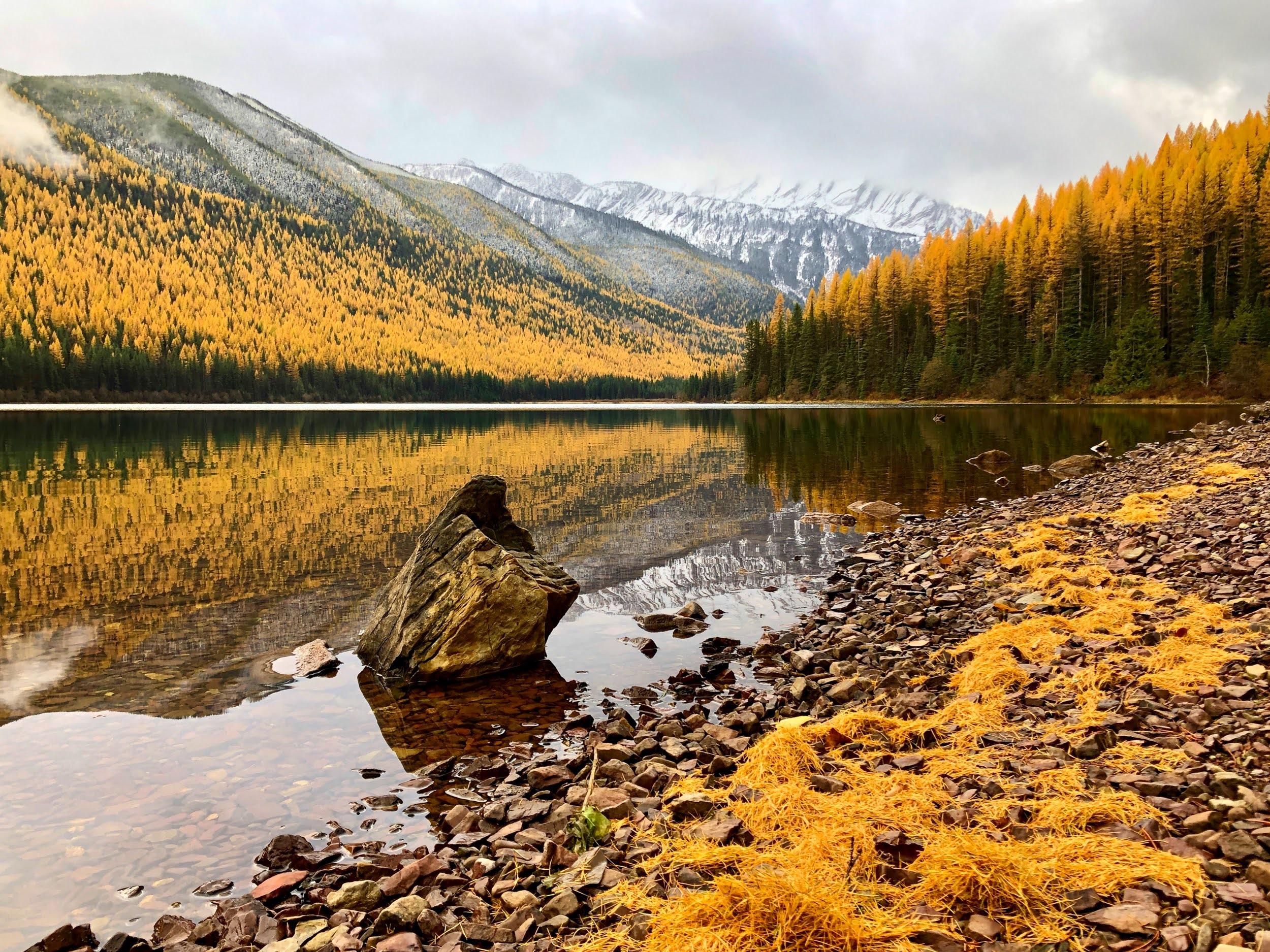 Be a Friend of The Fish Community Values: