Stumptown Art Studio Nonprofit Art Center
Whitefish Montana's Nonprofit Community Art Center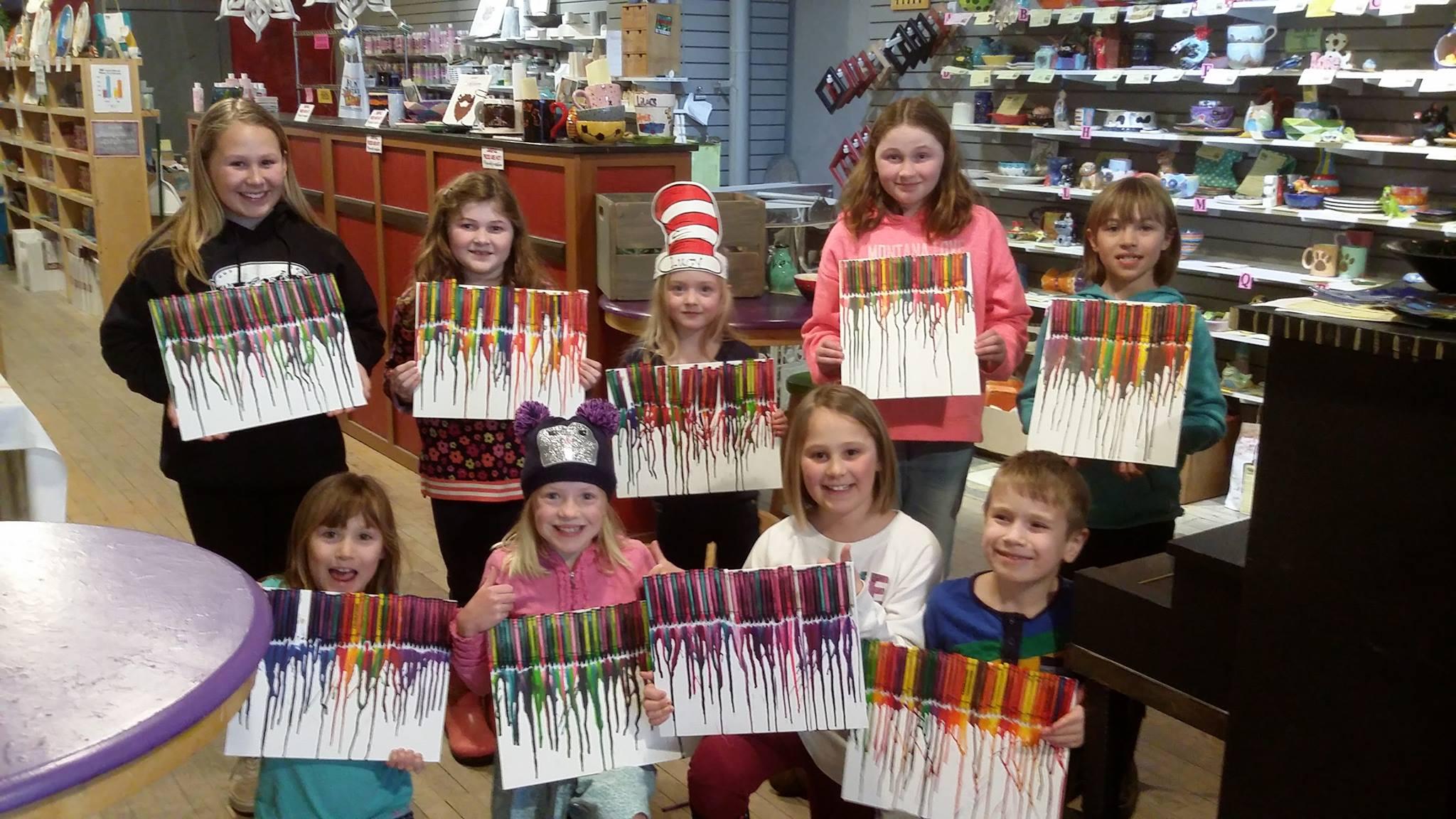 Walk on in anytime to paint pottery, try glass fusing, or paint on canvas. We are open everyday Monday - Saturday 10-6pm and Sunday 12-5pm. No appointment or experience necessary. We also offer art classes and camps for kids, and adult workshops with guest artists, art exhibits, a clay co-op studio, art supplies for sale, outreach art programs and more!
Open
Monday-Saturday: 10 am-6 pm
Sundays: noon-5 pm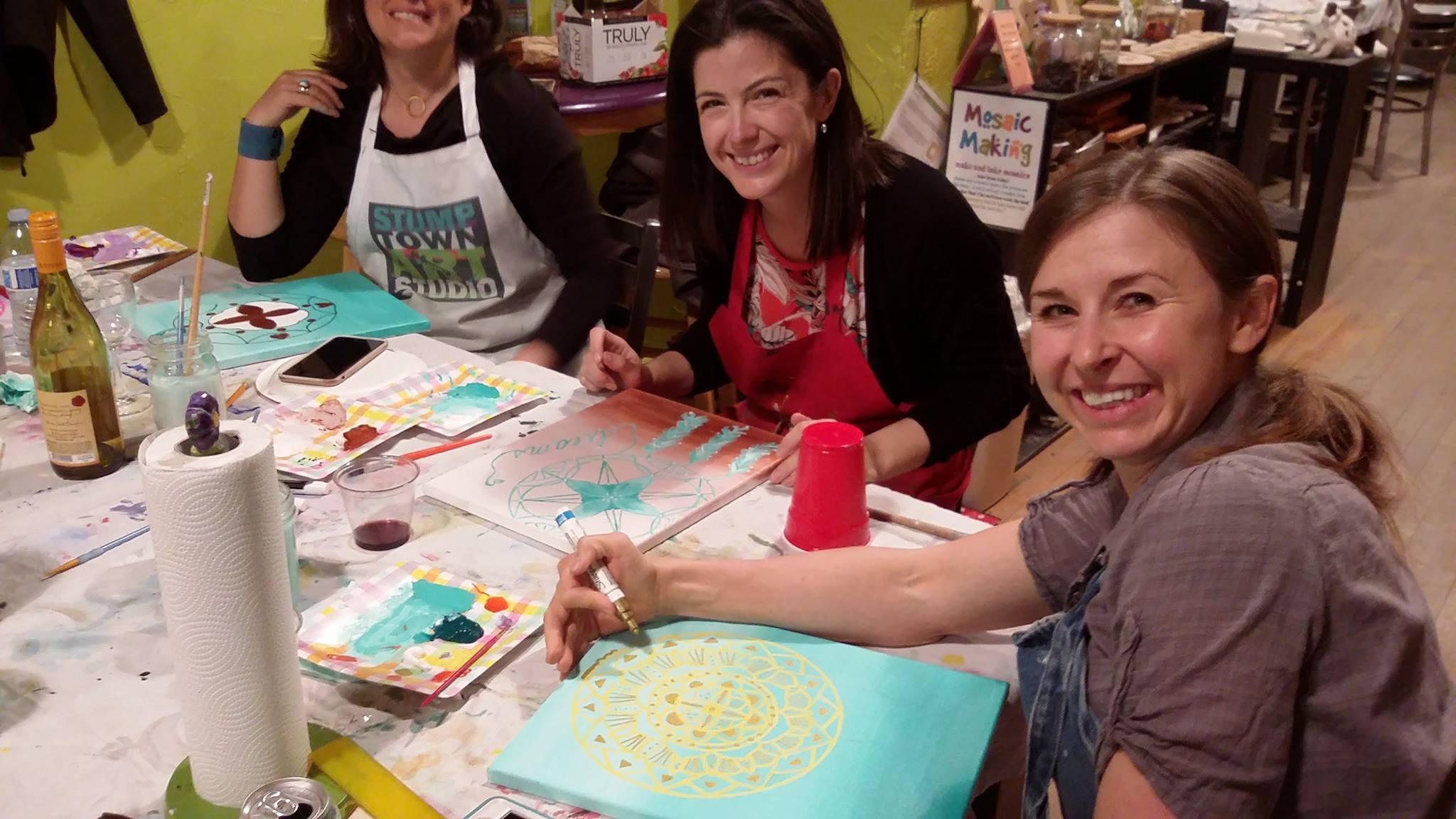 Visit us at 145 Central Avenue in downtown Whitefish any day of the week to create your own fused glass piece, paint pottery or paint on canvas. We also offer a varity of classes for kids and adults throughout the year including Precious Metal Clay, Intro. to Ceramics, Sculpting, Painting, and more.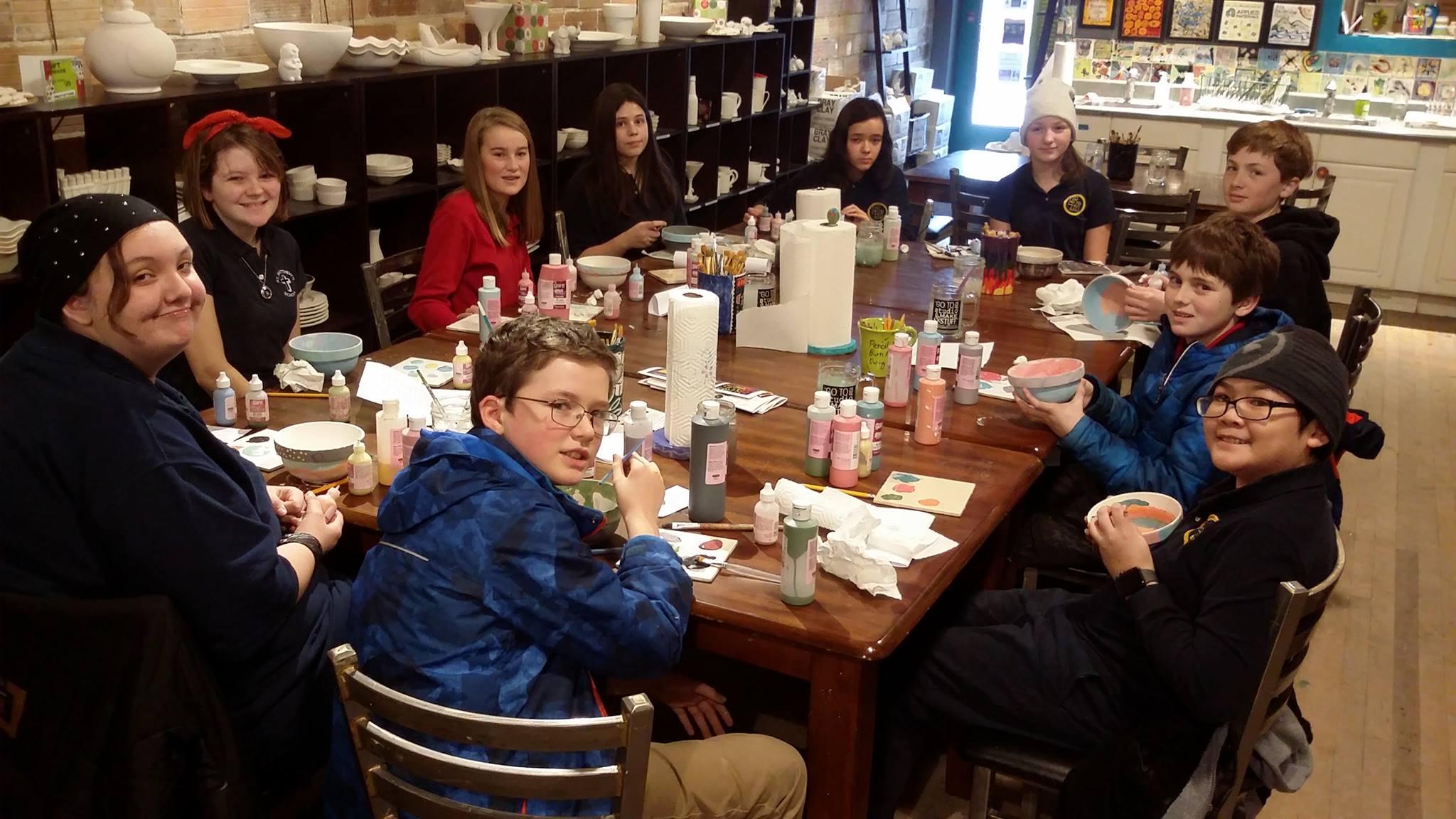 Stumptown Art Studio is a nonprofit community art center for all to enjoy.** Our mission statement:** *This is a place where children and adults can come to express their inherent creative nature; to learn about the world of art and its capacity to make whole the individual,enriching the community and beyond. *
Don't Miss - Highlights: Have you seen the mosaic murals on the corner of Central Ave and 2nd Street? That is the WOW* Project: Windows On Whitefish! A collobrative art project created by volunteers and SAS instructors.
Find us online, www.stumptownartstudio.org, to learn more about our programs and events.