July 4th Fireworks on Whitefish Lake
Good old patriotic fun on the shores of Whitefish Lake.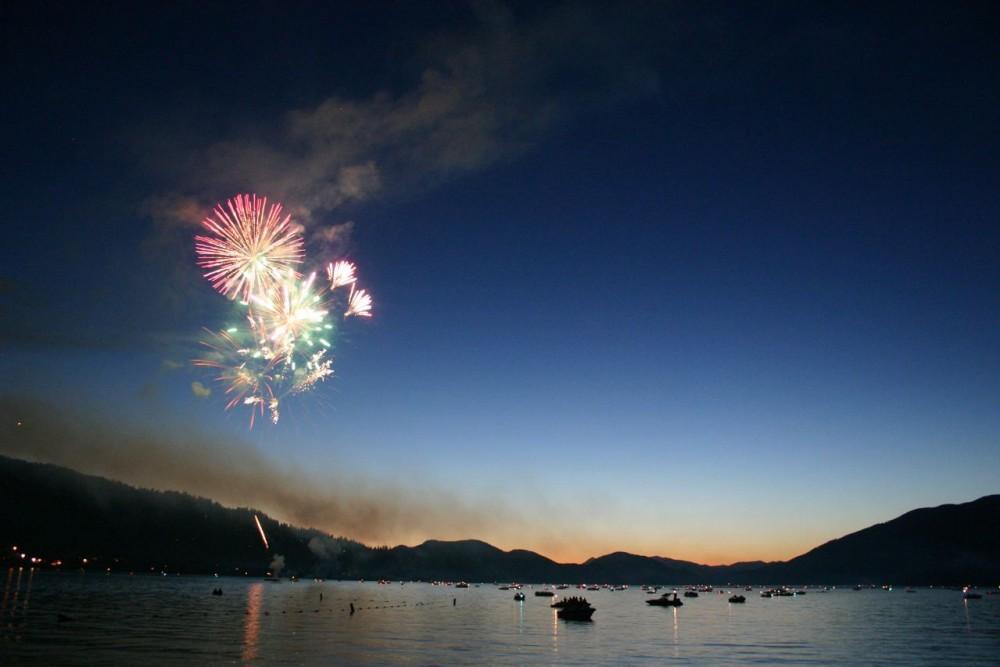 Recognized by the New York Times as one of America's Top-10 Fireworks Displays, the Whitefish Chamber's annual 4th of July spectacular is launched from a floating barge some 300-feet off the shore of Whitefish City Beach, on beautiful Whitefish Lake!
The fireworks display begins at dusk, but City Beach will be bustling all day long with pre-fireworks activity including kayak and paddleboard rentals, a variety of food and snack vendors, and plenty of space to spread-out and relax.
Parking at (and near) City Beach is extremely limited, so we suggest that you walk, bike or take the free shuttle bus service that will run between downtown Whitefish and City Beach from 7-11:30 p.m. on the Fourth. The busses will load on Central Avenue, in front of the O'Shaughnessy performing Arts Center.