Bike & Nordic Ski Sales/Rentals, Trail Info, Maps
PLANNING A TRIP TO NORTHWEST MONTANA?
Glacier Cyclery has long been the resource for bicycling in Northwestern Montana and these days a large portion of our customers are visitors to Glacier, Whitefish and the Flathead Valley. Numerous touring companies operate out of Whitefish and several Adventure Cycling Association touring routes come through town.
If you are planning a trip to Northwest Montana, Glacier Cyclery & Nordic should be your #1 source.
Open
SUMMER HOURS:
Mon – Fri 9:00 to 6:00
Saturday 9:00 to 5:00
WINTER HOURS:
Mon – Fri 10:00 to 6:00
Saturday 10:00 to 5:00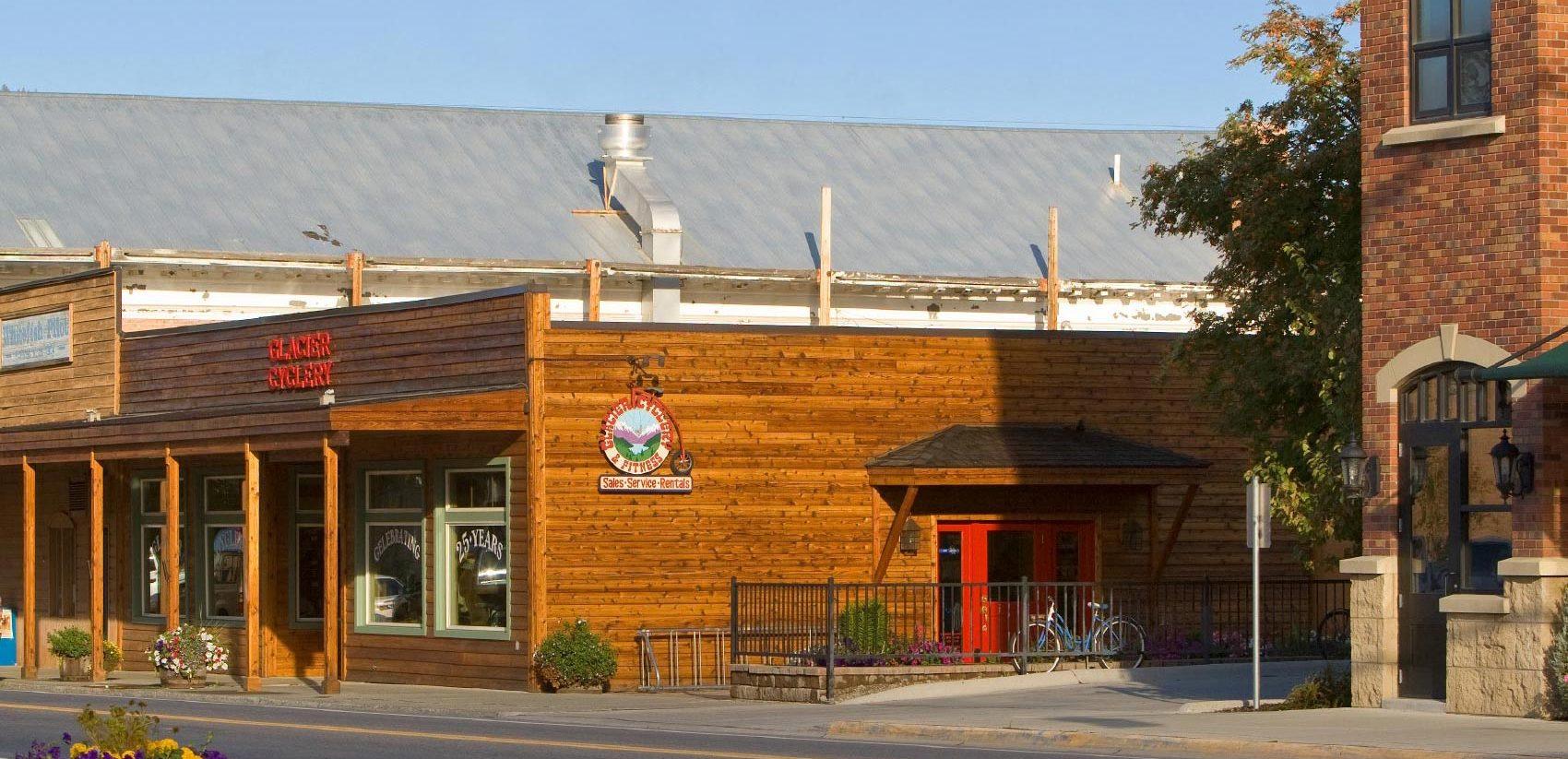 Glacier Cyclery is the full deal: bikes of just about every kind, full-service repair department, rentals, accessories, custom fits, rides and events, and local advocacy 12 months a year for the last 35 years.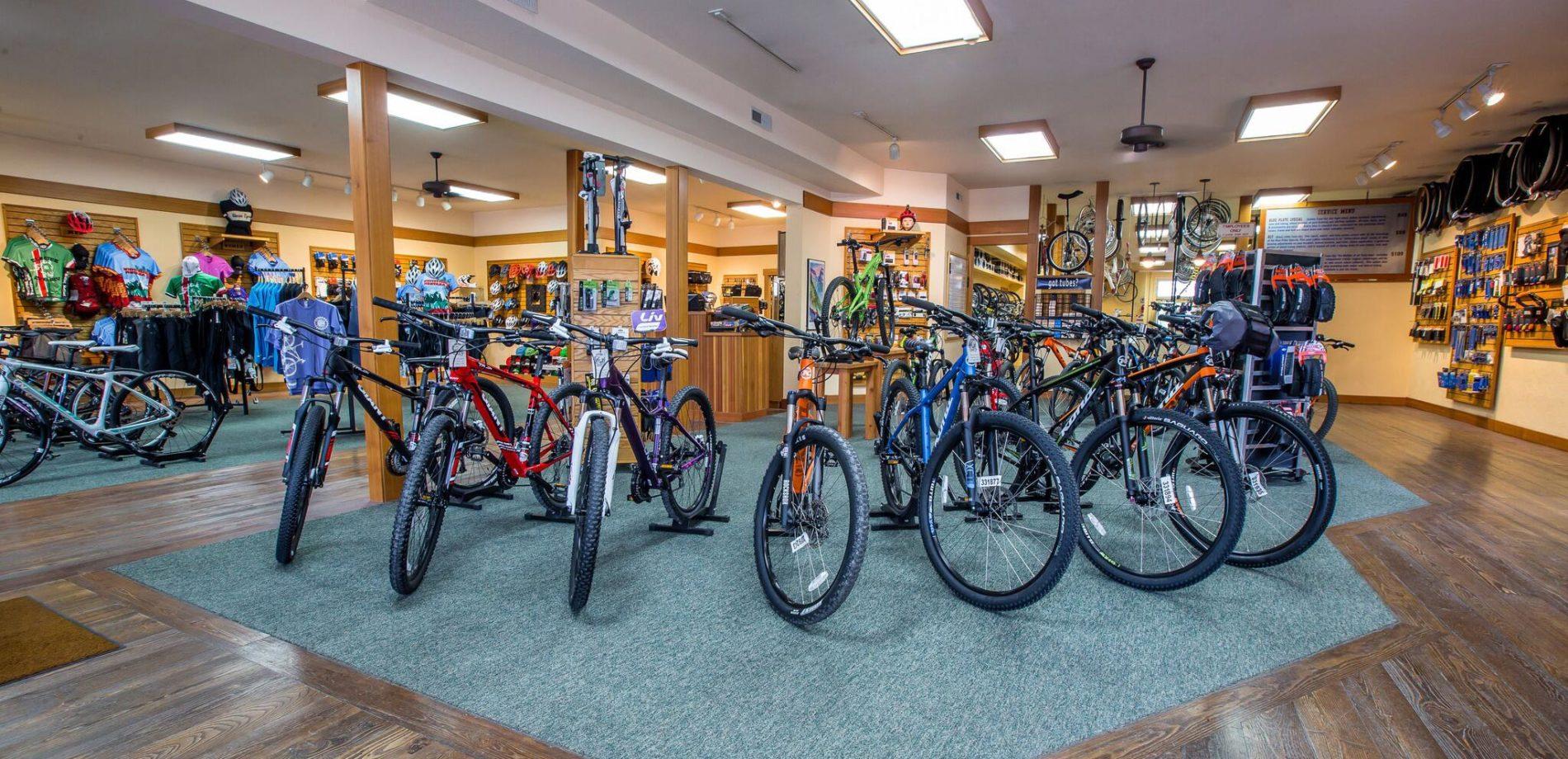 Glacier Cyclery is a nationally known bicycle shop on several Adventure Cycling routes and recognized by cross country bicycle tour riders as the place to go for reliable service and dependable repairs. In the summer Glacier Cyclery has 5 full time mechanics daily wrenching who have more collective experience than they desire to mention. It means that locals and visitors alike have access to some of the best bicycle expertise in the bike industry.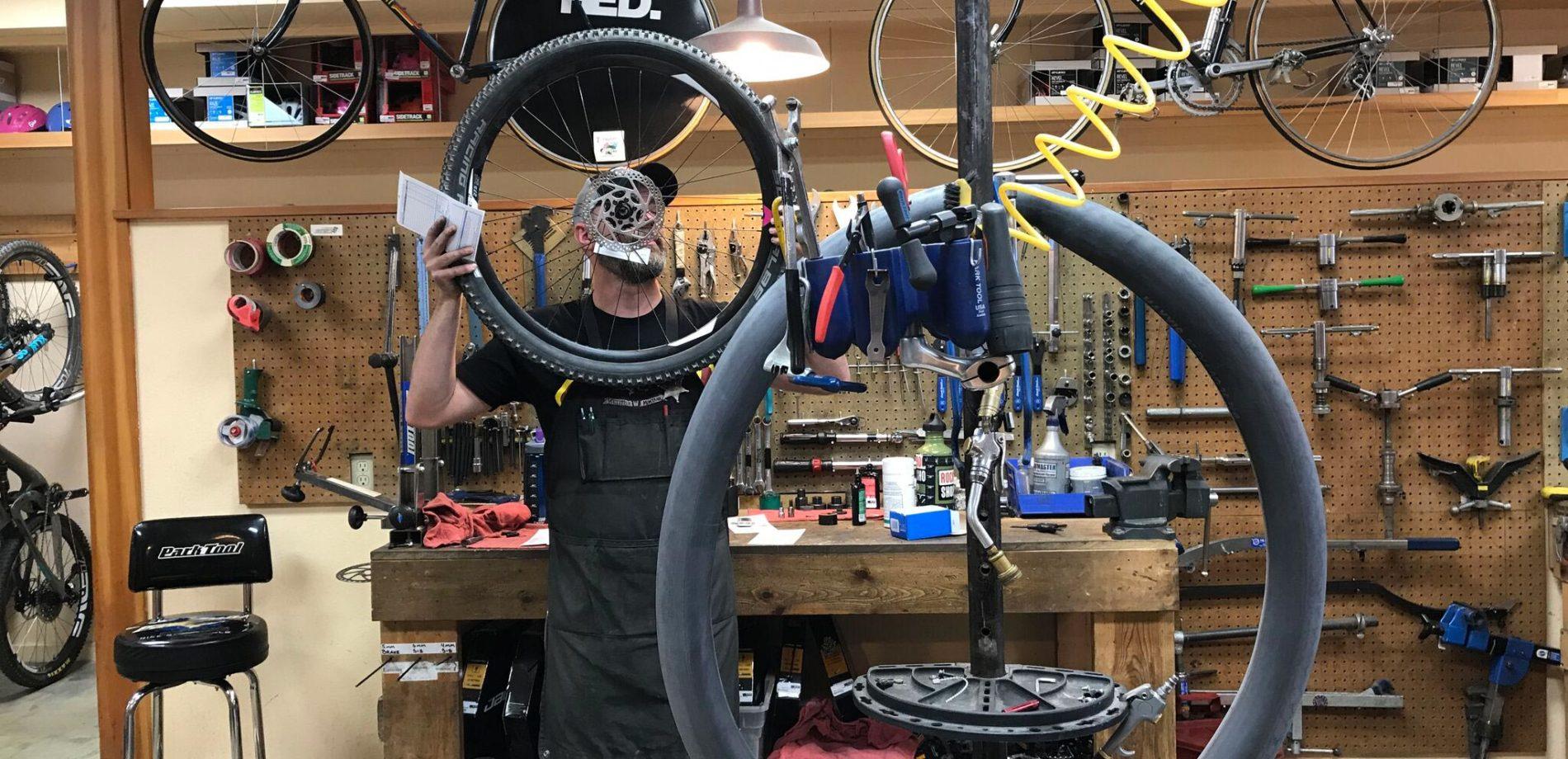 For local road riding routes, mountain bike trails, dirt jump parks, best restaurants, or how far it is to...wherever, stop into Glacier Cyclery. We can get you out pedaling (or dining)! We all ride, whether commuting, road, mountain, downhill or cruising, we'll help you enjoy Whitefish's wonderful biking opportunities.
Glacier Cyclery rents road performance, road touring, hard-tail mountain, full suspension mountain and kids bikes; car racks, helmets, B.O.B. trailers for gear and Burley trailers for kids. If you are planning a vacation in Whitefish and want to throw a day of riding in, call so we can reserve a bike for you. Rentals are also available for multiple days or weeks at a reduced rate.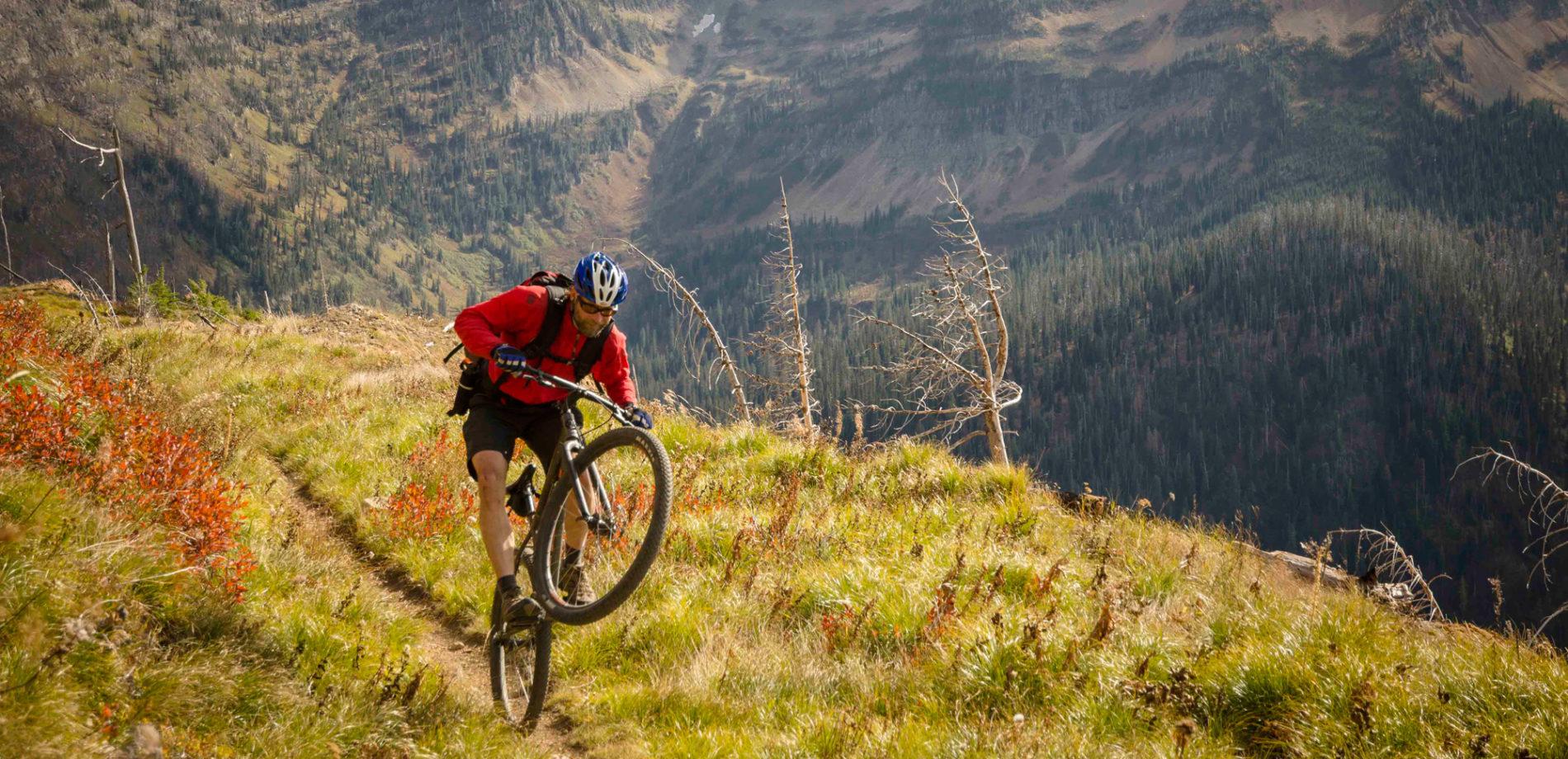 A much used service that visitors to Whitefish avail themselves of is shipping their bikes to Glacier Cyclery to be readied for tours that leave from Whitefish, or simply to avoid the hassle of traveling with them. Call ahead so we can fit your bike into a heavy summer repair schedule.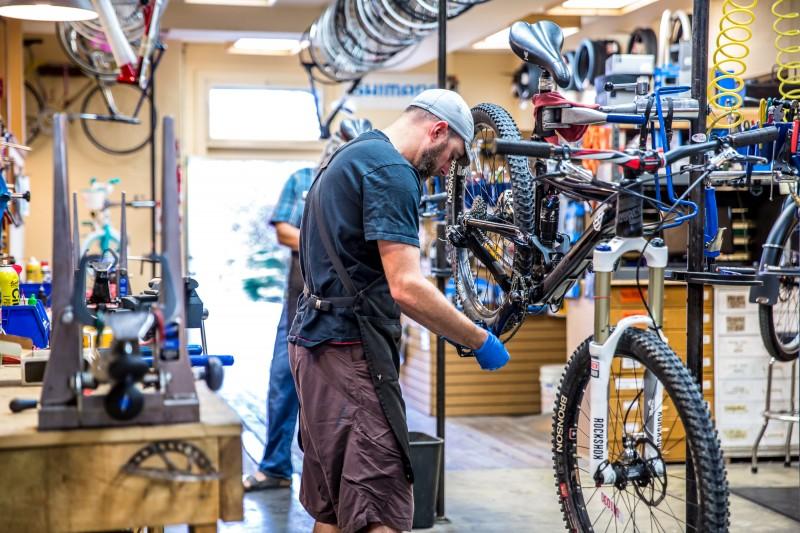 You'll find custom Glacier Cyclery jerseys, Glacier Park jerseys, Going-To-The-Sun jerseys, t-shirts, water bottles and other cycling souvenirs to remember your visit to Whitefish and the Glacier area. Please stop in and say hello!