Free S.N.O.W. Bus Schedule
Free transportation during winter & summer between town and the lifts.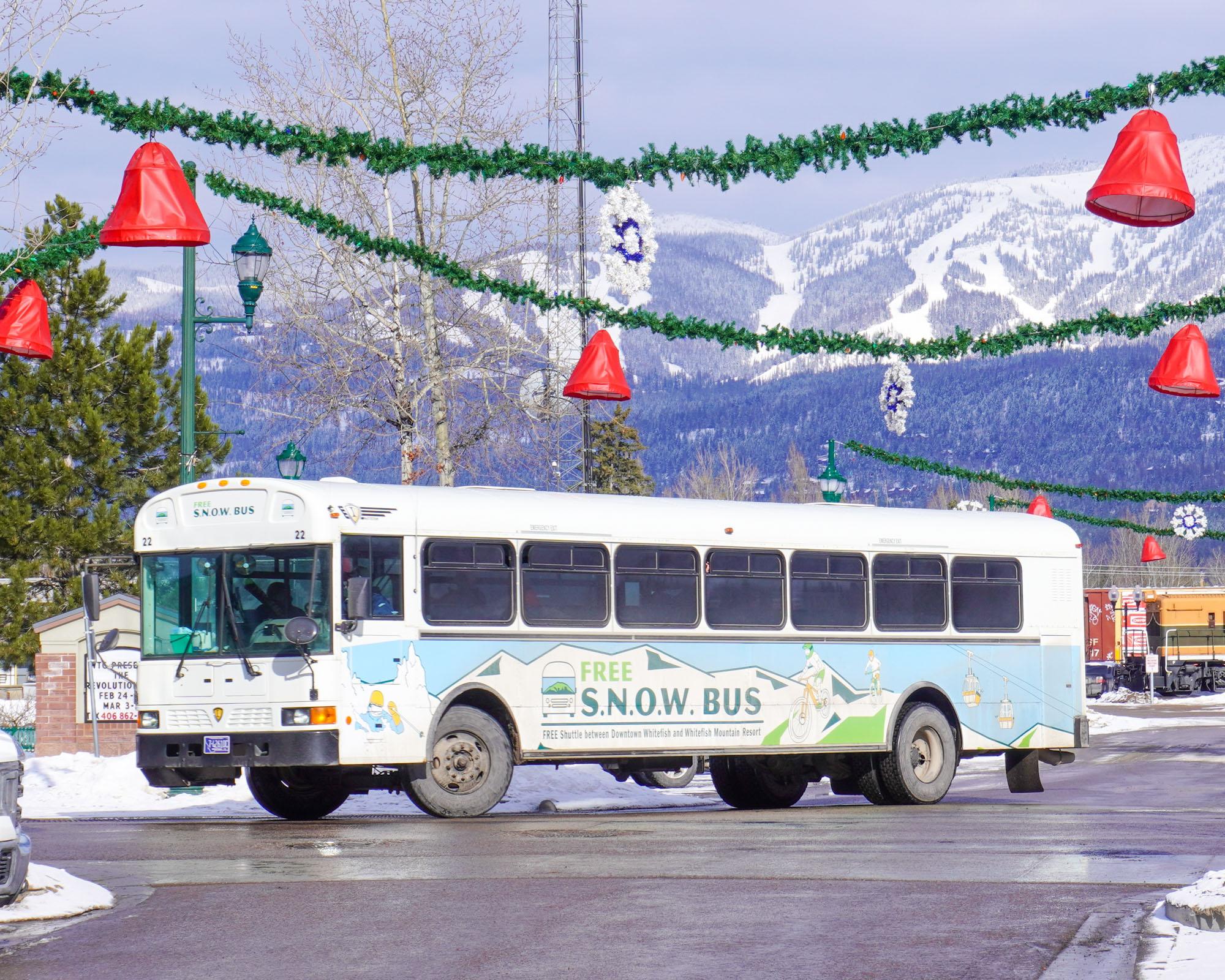 The S.N.O.W. Bus provides free transportation to and from downtown and Whitefish Mountain Resort, with bus stops at lodges, the aquatic and fitness center, ice skating rink, grocery stores, restaurants, and the Central Avenue shopping district.
The S.N.O.W. Bus runs any time the chairlifts are running at Whitefish Mountain Resort. This includes the winter season as well as during summer resort operations.
2022/2023 Winter Service Dates
Daily December 8, 2022 - April 9, 2023