Exploring The Whitefish Trail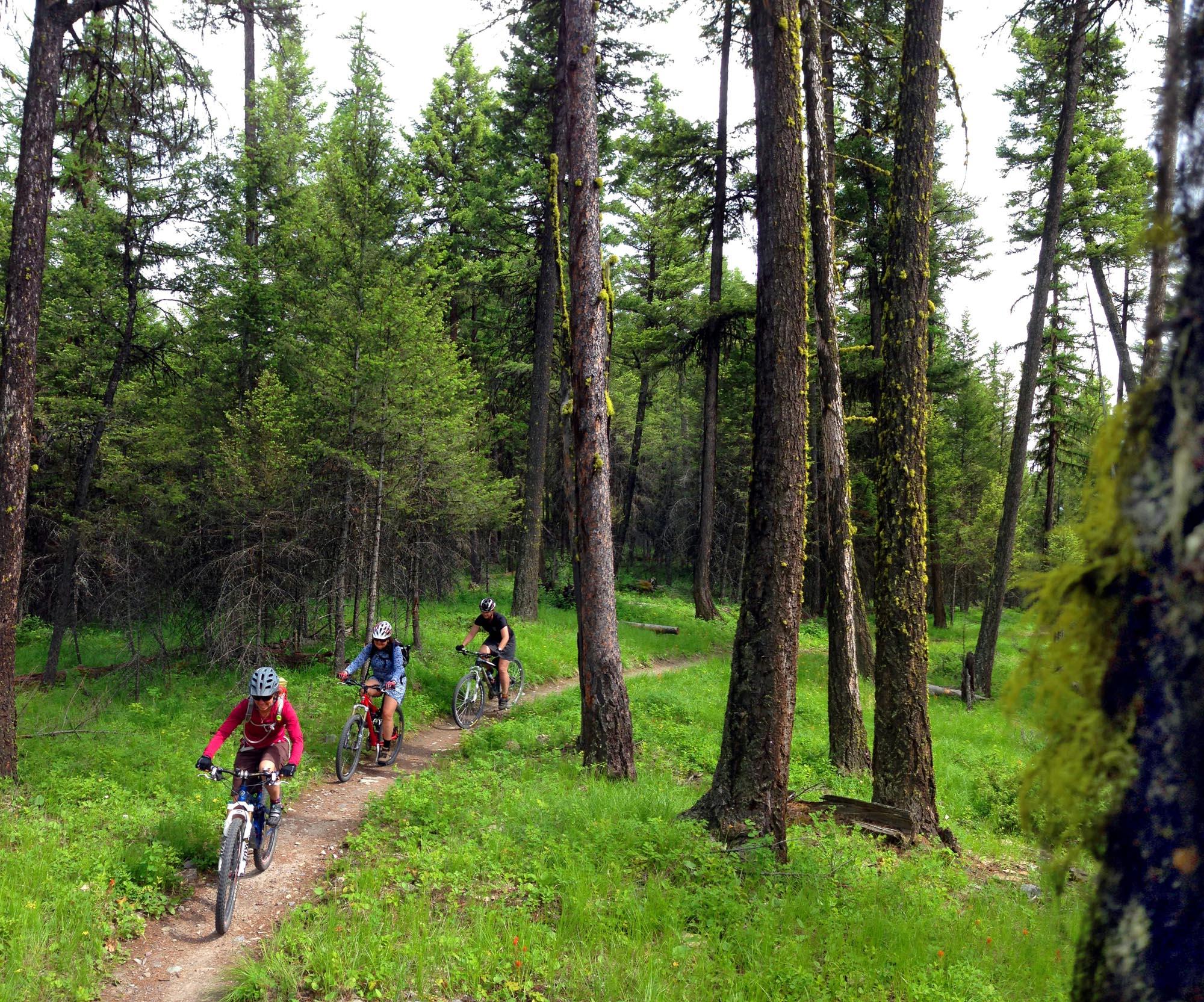 The Whitefish Trail is a user supported, community-driven asset providing 47 miles of natural surface trails and 15 trailheads/connectors located in a forested, rural environment. The diverse trail system is appropriate for outdoor enthusiasts and families including hikers, dog walkers, mountain bikers, horseback riders and runners of all abilities.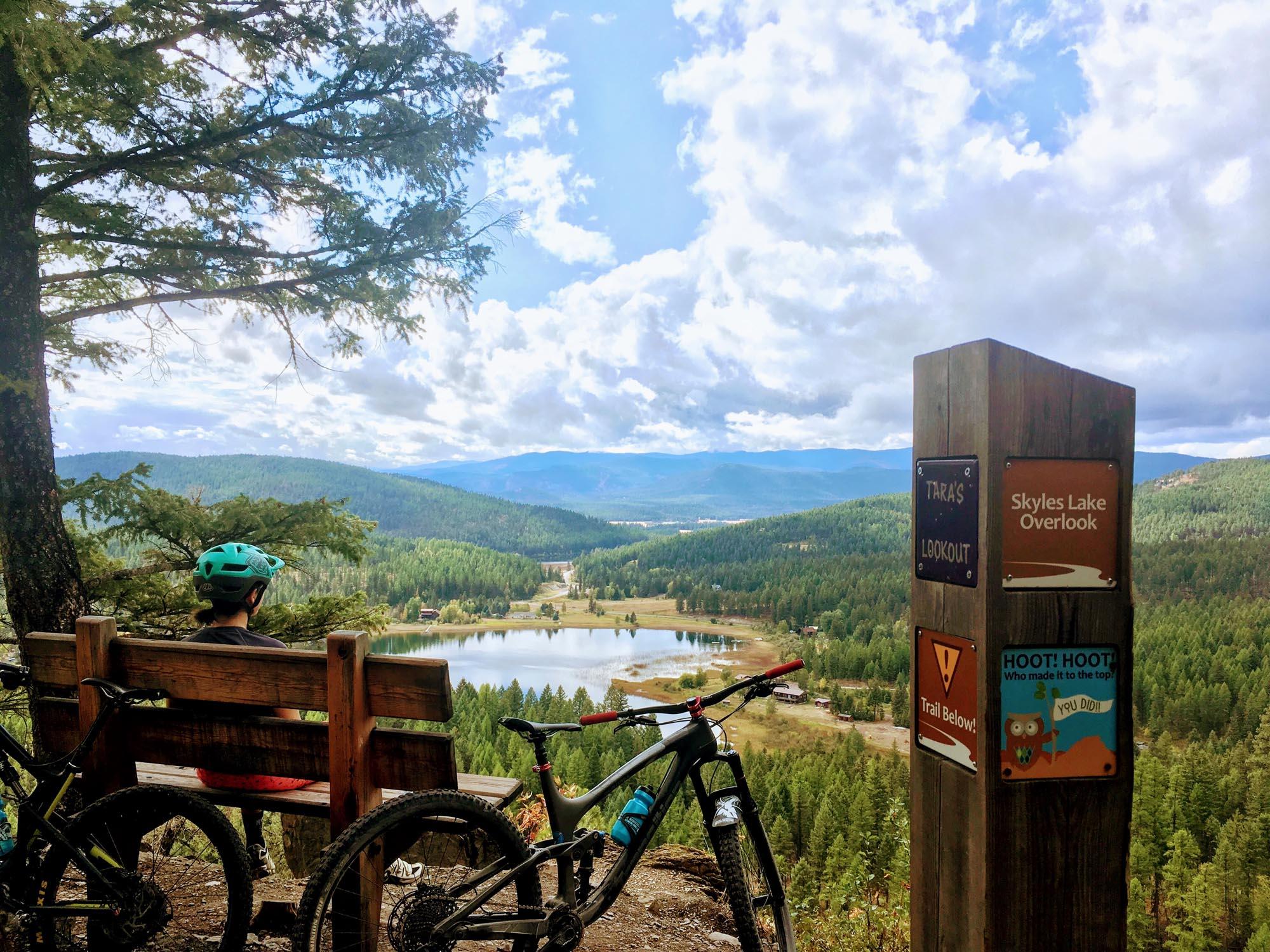 The Whitefish Trail is a regional, multi-partner project to develop a 55-mile recreational trail system looping around Whitefish Lake through state, federal and private lands, creating a regional amenity that is unique in western Montana.
The Whitefish Trail is the result of a community collaborative project to provide public access and high quality recreation opportunities, to preserve clean water, and thriving forests, and protect critical wildlife habitat and uncluttered views. The Whitefish Trail is the cornerstone of Whitefish Legacy Partners' work and donations support education, conservation, and continued construction, maintenance and management of the trail. WT Friends and Family donations can be made to Whitefish Legacy Partners at whitefishlegacy.org or by calling 406.862.3880.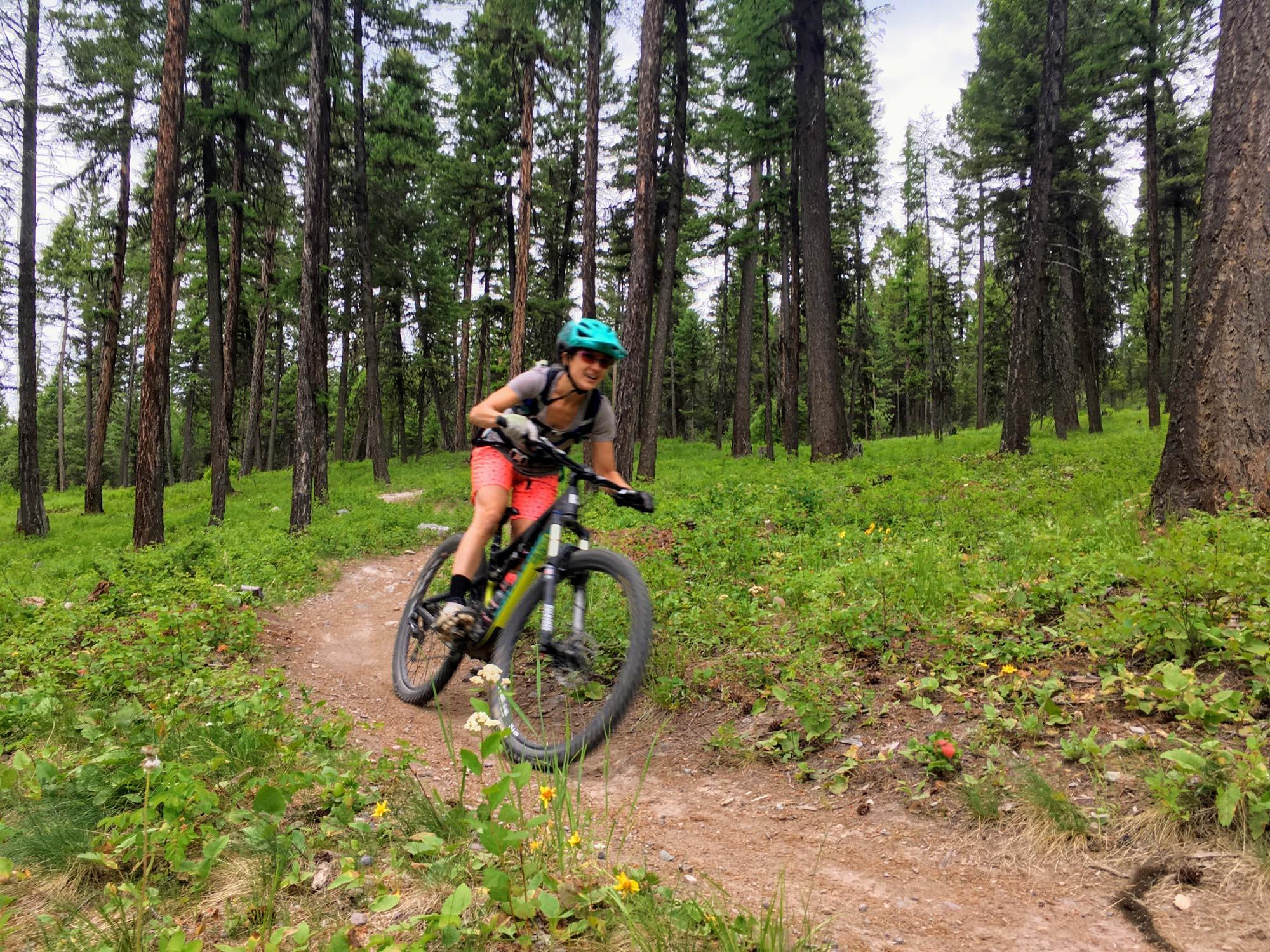 Trailheads
Lion Mountain: Located conveniently close to town, the trails at Lion Mountain provide access to a scenic overlook as well as loop options for quick excursions. Looking for a quick and simple option, many head to Lion Mountain Trailhead, where a 3 mile loop makes exercise an easy option after work, or as a mid-day outing. After traveling through the dry montane, yet botanically diverse forest, you are rewarded with a sweeping vista overlook of Skyles Lake.
Big Mountain: The Big Mountain Trailhead, located just below Whitefish Mountain Resort, provides year round access to 5.5 miles of the Whitefish Trail through Haskill Basin, and winter access to 23 kilometers of groomed Nordic trails. Meander through lush cedar groves, take the single track trail all the way down to the new Reservoir Trailhead, or tie into the many gated roads in Haskill Basin. This trailhead features a large parking area.
Reservoir: Just 1.8 miles from downtown, the Reservoir Trailhead is the gateway to the Whitefish Trail in Haskill Basin. Enjoy a picnic lunch beside Viking Creek or learn about local history, flora and fauna, and our water supply on the ADA-accessible interpretive loop. From the trailhead, the trail climbs 1.5 miles to the Valley Overlook, offering views south to Blacktail Mountain and west across Whitefish Lake. Past the overlook, the trail continues to wind through Haskill Basin to the Big Mountain Trailhead. The total distance from the Reservoir to Big Mountain Trailhead is 5.5 miles.
Skyles: Not much further from town, the Skyles Connection offers quiet access to the Whitefish Trail. This trail accesses the 2.5 miles section of trail through public and private easements that provide views of the Whitefish Range and the Big Mountain.
Beaver Lakes: Pristine waters and beautiful forests have inspired families for generations to fish, hike and camp in quiet seclusion. Three trailheads in the area provide numerous options for long excursions, scenic vistas, or shorter loop hikes in this beautiful multi-lake basin.
Woods Lake & North Beaver: The Whitefish Trail around Woods Lake includes include three scenic overlooks with views of Woods Lake, Whitefish Lake and the Whitefish Range. The Goguen Family donated a 1.5 mile trail easement to the City of Whitefish providing the Whitefish Trail its first view of Whitefish Lake and a scenic loop trail. The Woods Lake Trailhead offers parking, restrooms, information and lake access for carry-in boats. Woods Lake is historically known for its trophy fishing opportunities and promises to be an ideal family-friendly recreation asset on the Whitefish Trail.
Lupfer: Eleven miles north of Whitefish is a small trail network offering 4 miles of trail and scenic viewpoint of Salish Range. The trail system is a combination of pre-existing logging roads and single-track trail.
Swift Creek & Smith Lake: This area's untamed creeks, forests and wetlands foster abundant wildlife and clean drinking water for the Whitefish community. Over three miles of trail, including an ADA accessible trail, offers scenic overlooks of creeks as well as access to Smith Lake.
Spencer: The 2,500 acre Spencer area is filled with over 30 miles of user-built historic trails and gated roads that outdoor enthusiasts have been recreating on for many, many years. Cross-country cyclists, hikers and equestrians enjoy gorgeous views from the ridge tops, freeriders enjoy the adrenaline filled technical jumps and wooden stunts on trails like Spooky Pete's, Otter Pop, and Malice in Plunderland, and the steep climbs and super fun descents make Spencer an incredible addition to the Whitefish Trail system.