Spring Biking on Going-to-the-Sun Road in Glacier National Park
A Magical Experience in one of our Secret Seasons
One of the best kept secrets is the spring season when the Going-to-the-Sun Road is open exclusively to bikers and walkers (no cars), providing a quieter glimpse into the heart of Glacier National Park. Gear up to ride as far as the plows allow, or bring the entire family for a leisurely ride and picnic along McDonald Creek as it cascades down toward Lake McDonald.
Check the Glacier National Park's Facebook, Twitter, or Instagram pages for any important updates on hiker/biker access. People can also call 406-888-7800 for recorded information.
Facebook: https://www.facebook.com/GlacierNPS/
Twitter: https://twitter.com/glaciernps
Instagram: https://www.instagram.com/glaciernps/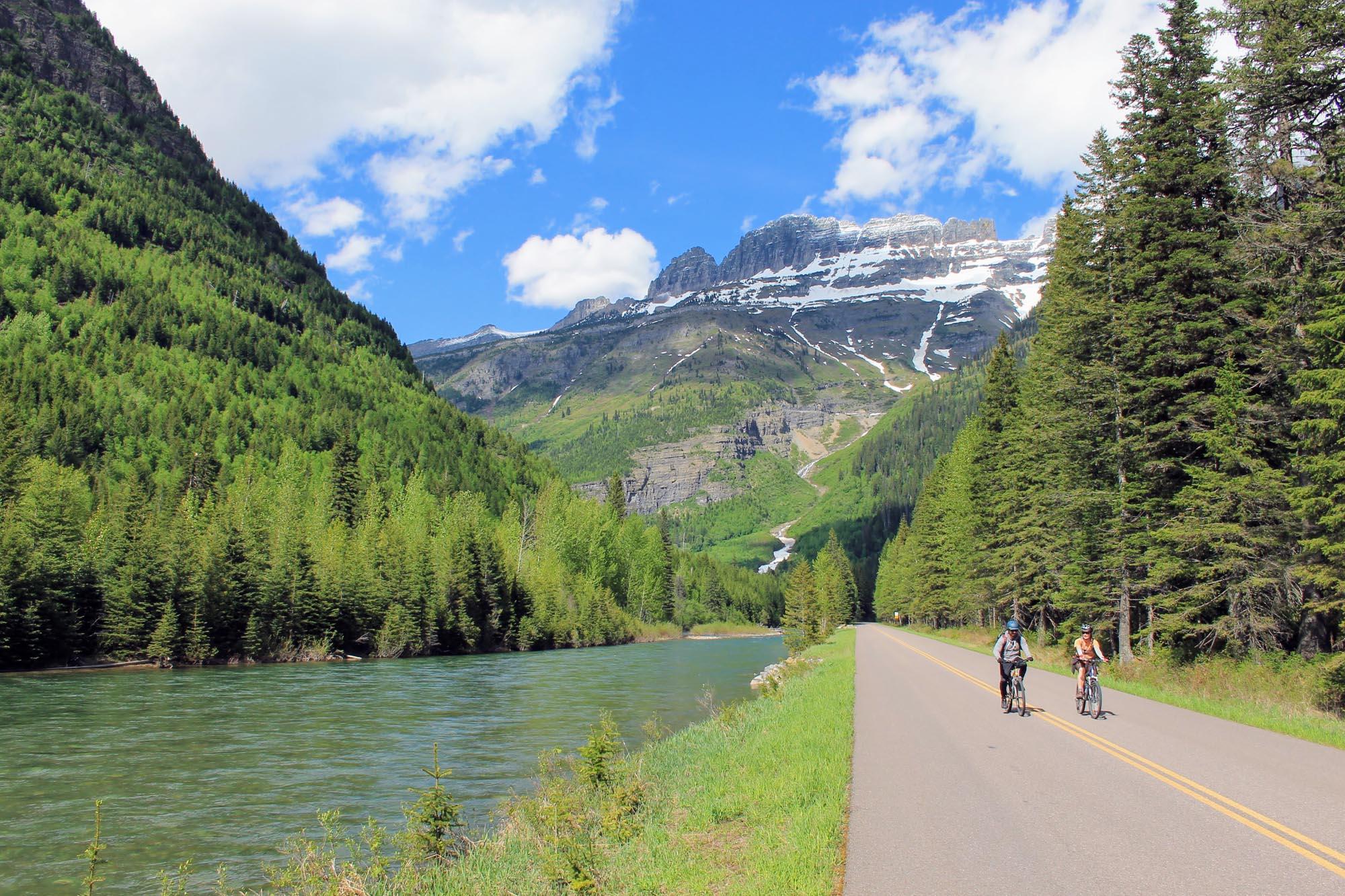 Every spring, before the Going-to-the-Sun Road is fully opened to cars, hikers and bikers have the opportunity to enjoy a more relaxed pace on this National Historic Landmark. As the plowing crews make their way up to Logan Pass, the plowed sections behind them are available for a car-free experience. Crews mark daytime closure points of the hiker-biker section of the road with a sign while they are working on the road (typically M-F morning-afternoon). Visitors will not be permitted beyond this point while the crews are plowing. After work hours or on days the crews are not plowing, feel free to go as far as you like.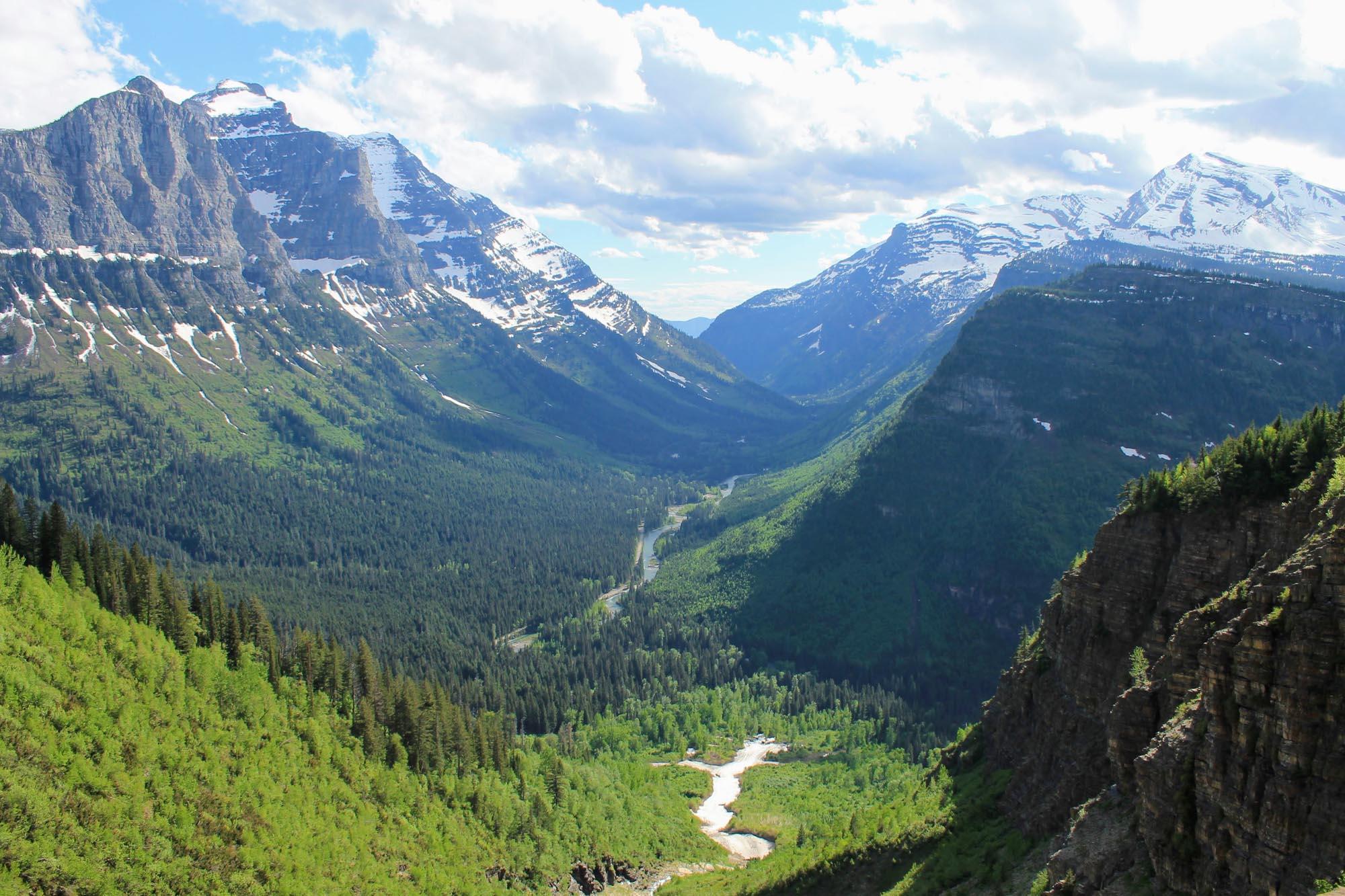 Visitors will find the vehicle gates at either Lake McDonald Lodge or Avalanche Creek, on the west side of the park. On the east side of the park the gate is usually at Rising Sun but may be moved further up the road as conditions allow. Drive to the vehicle points and then pedal or walk beyond the gates as far as conditions permit.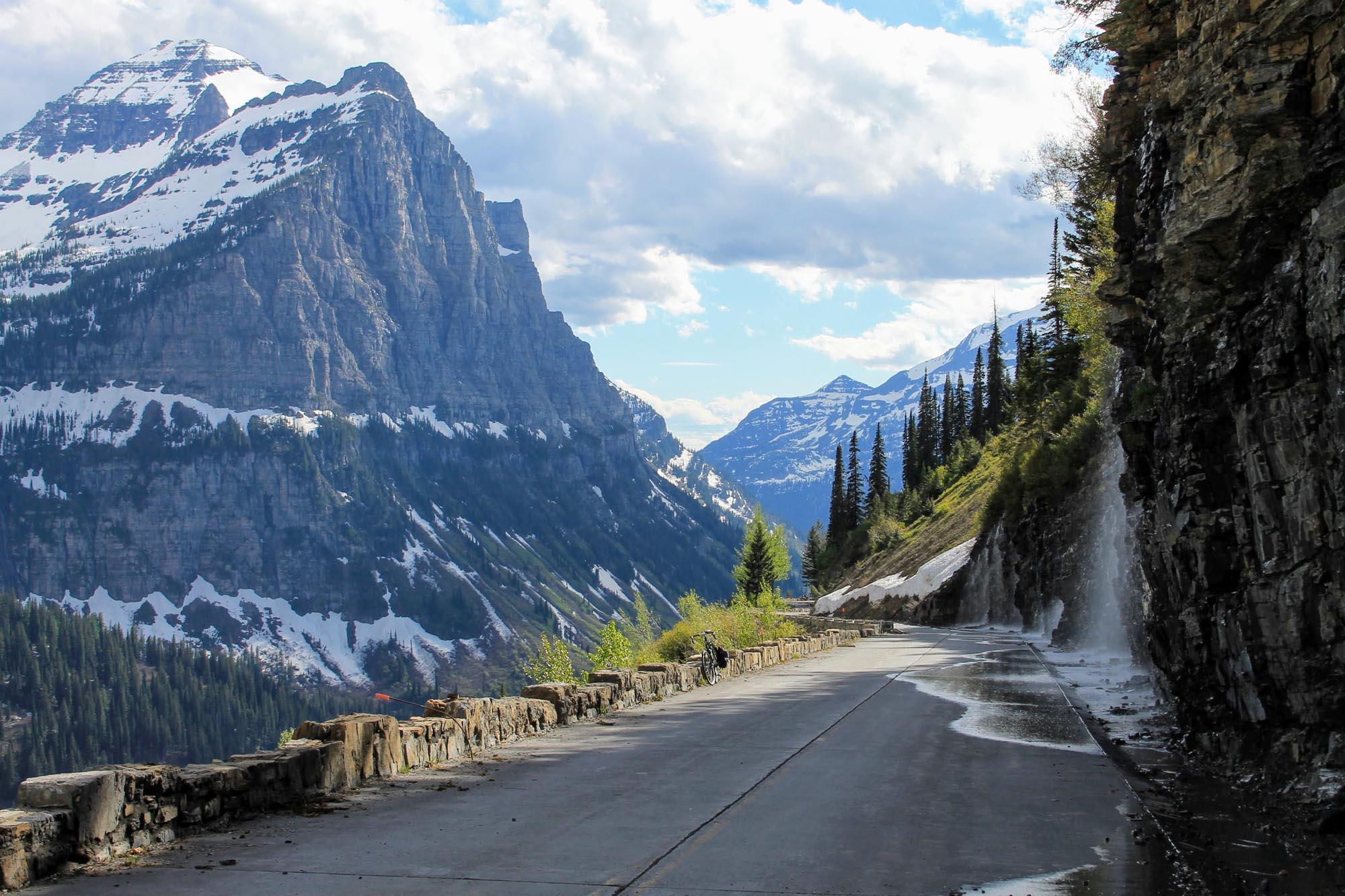 For updated status on where the hiker-biker closure is today visit the GNP Road Status Page. It is updated Monday through Friday with the most recent conditions. Crews do not work on the weekend so there are no hiker-biker closures on Saturday or Sunday.
Current Road Status/Closures:
https://www.nps.gov/applications/glac/roadstatus/roadstatus.cfm
Current Plow Locations:
https://www.nps.gov/applications/glac/gttsroadplow/gttsroadplowstatus.cfm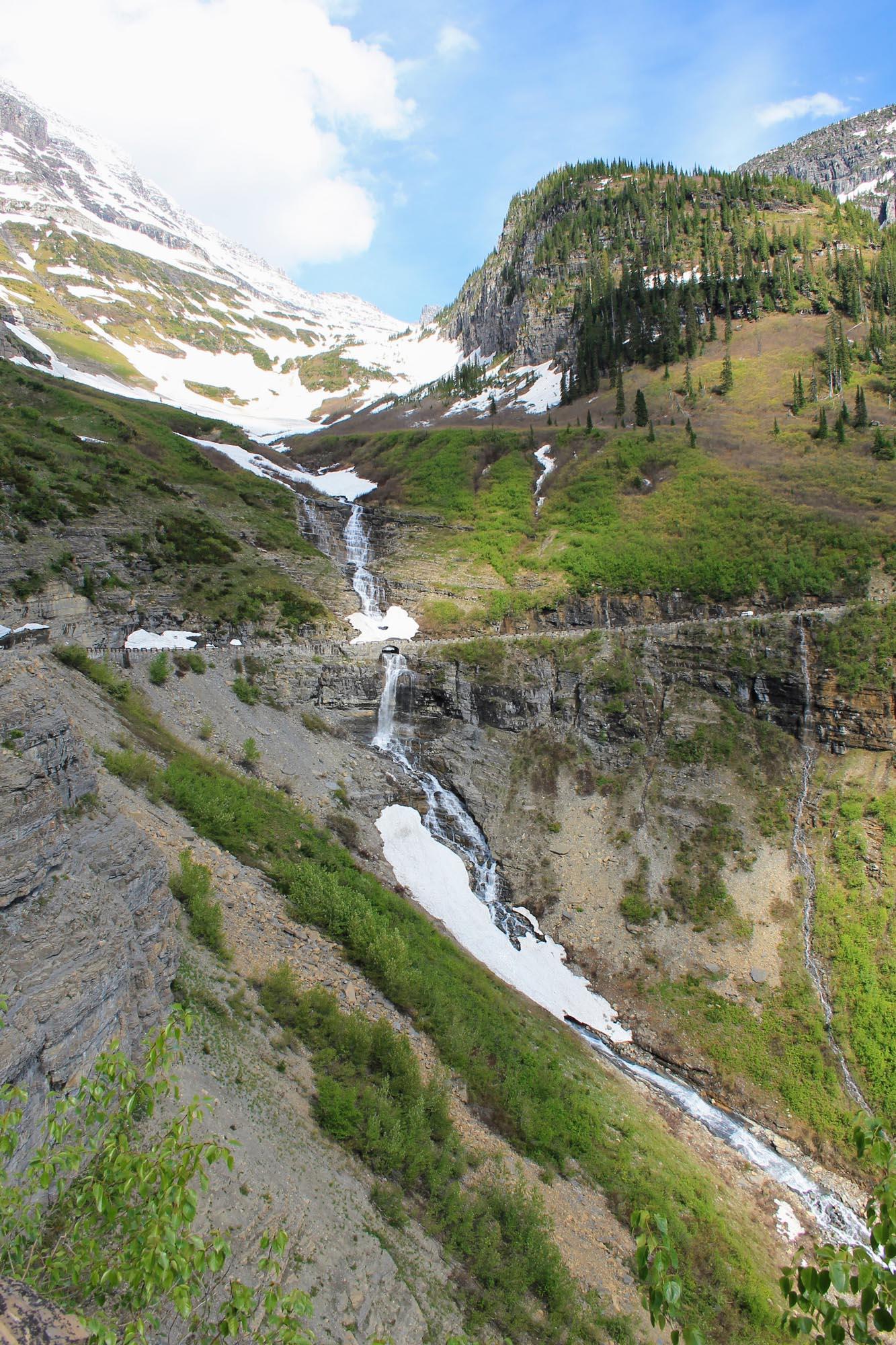 Transportation:
Getting from Whitefish to Glacier National Park: Whitefish Shuttle offers two daily shuttles from Whitefish to Glacier National Park for hikers and bikers to access Going-to-the-Sun Road, the Apgar Transit Center and the Camas Road. This is an excellent option to avoid crowded parking lots as well as an easy way to get over to Glacier for historic Red Bus Tours that pick up at the Apgar Transit Center.
GNP Spring Shuttle: Starting on May 11, 2019 (Mother's Day Weekend), and running on weekends until the road is fully open to vehicles, a shuttle service will operate between the Apgar Visitor Center and Avalanche Creek, with a stop at Lake McDonald Lodge. Shuttles will operate between 9:00 am and 5:00 pm and are equipped with a bike trailer to transport bicycles. Avoid the congestion in Avalanche by parking at the Apgar Visitor Center and hopping on the shuttle.
Bike Rentals: Bike rentals are available at the following Whitefish locations:
---
Guide Service:
Glacier Guides offers guided bike trips in Glacier National Park. They will provide a guide, transportation to and from the park from their headquarters in West Glacier, lunch and they even have bike rentals available. For more info, visit there website: GlacierGuides.com
In May 2018, we had the opportunity to pedal on Going-to-the-Sun Road with a guide from Glacier Guides. Here is video from our experience:
---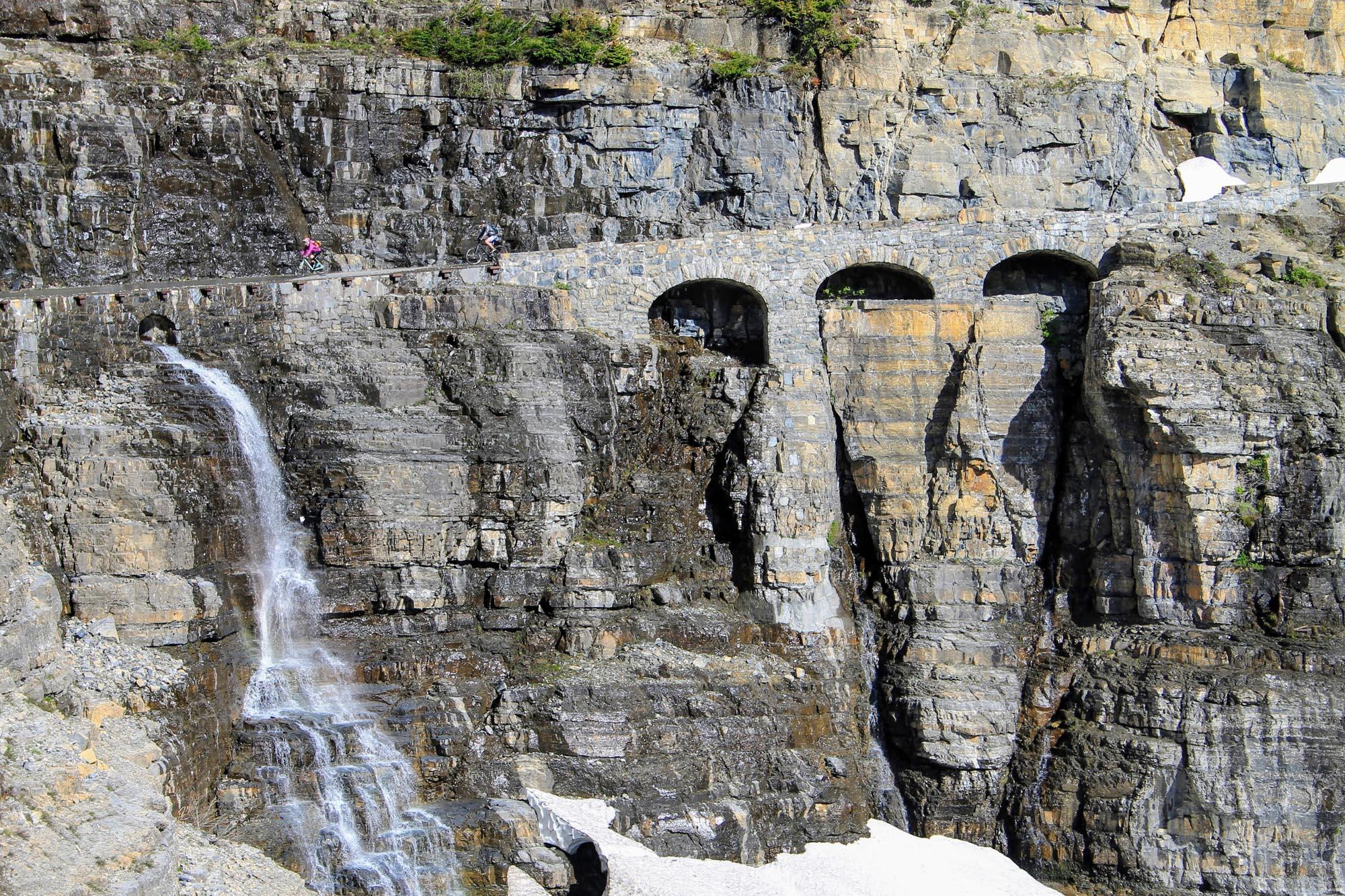 Other Details and Safety:
During this time of year pets are not permitted past the vehicle gates. Bring bear spray, water, and food and plan your day the same as you would if hiking a trail. Be on the lookout for wildlife and be aware that bicyclists and hikers are using the same roadway. Avalanche conditions exist throughout the park and along the roadway. Be aware of conditions prior to starting your trip and avoid known avalanche paths.
What to Expect
From Avalanche Campground/Parking Area, it is approximately 16 miles to Logan Pass and about 3,200 vertical feet of climbing. The road starts off relatively flat with only about 200 feet of elevation gain in the first 5 miles from Avalanche. You'll pedal along McDonald Creek surrounded by towering mountain peaks. After about 5 miles, the road starts rising as you begin the climb to Logan Pass. The largest advantage of pedaling while the road is only open to foot and bicycle traffic is the freedom to go at whatever pace suits you and to take rest breaks whenever your legs need them.
As you climb, you'll pass many points of interest. The West Side Tunnel and The Loop are great spots to stop for some pictures. Haystack Creek, the Weeping Wall, Big Bend, Bird Woman Falls Overlook, Triple Arches and, finally, Logan Pass, are all great stopping points for a snack and a breather. Plan on bringing a lunch to enjoy at the top. It's not uncommon to find people relaxing at the top of the ride enjoying food and beverages before begining the descent back toward Avalanche.
To get back to your vehicle, simple turn around and start coasting downhill. The first 11 or so miles are one long downhill. Once the road levels out it is approximately 5 miles back to the Avalanche Campground and parking area.
---
Pro tip: bring a rain jacket and some warm, waterproof gloves for the descent. Many sections of the road are wet due to melting snow and you will quickly become wet while descending the road.
Current weather conditions in Glacier National Park: https://www.nps.gov/applications/glac/dashboard/v1.3.1/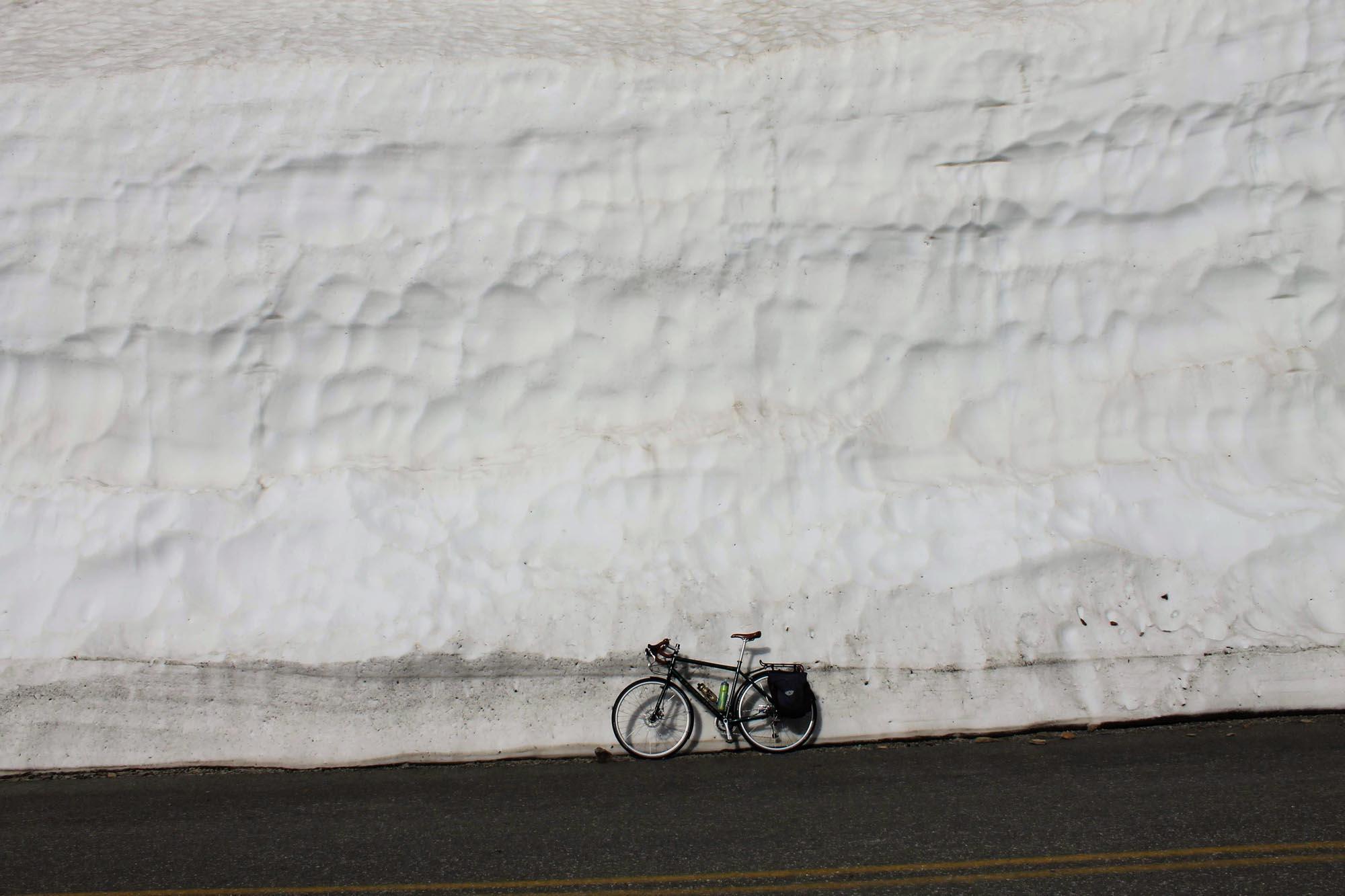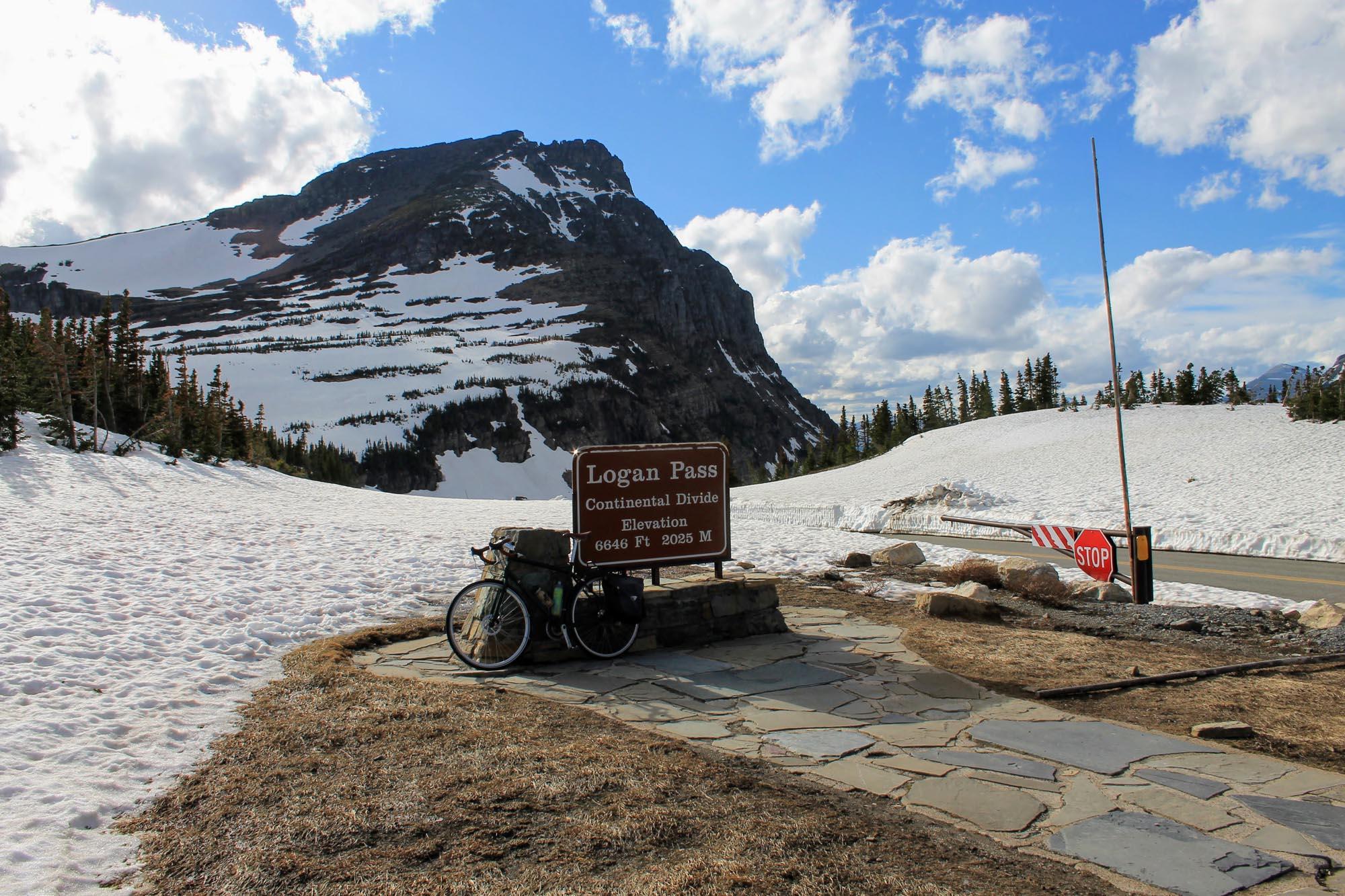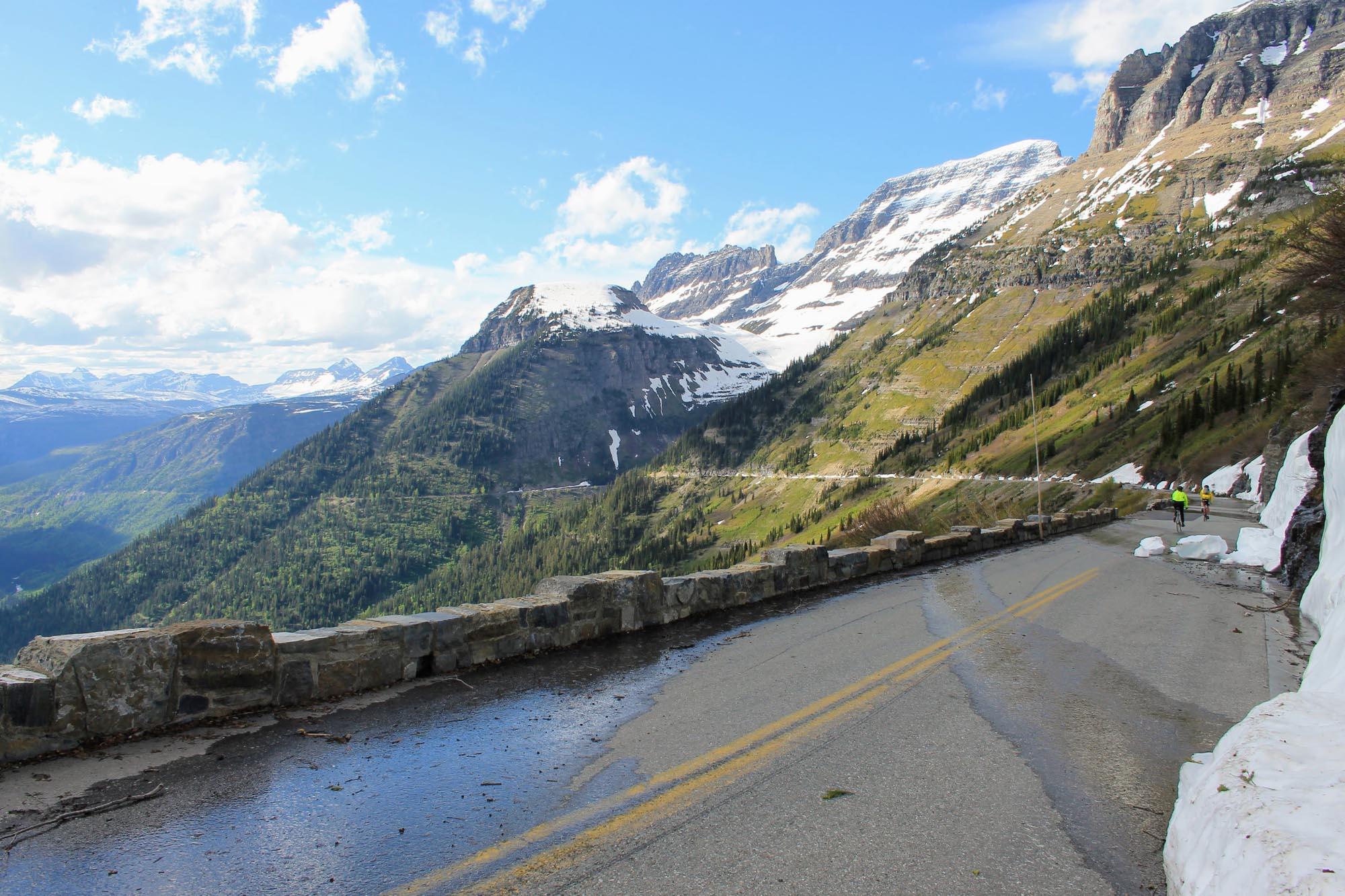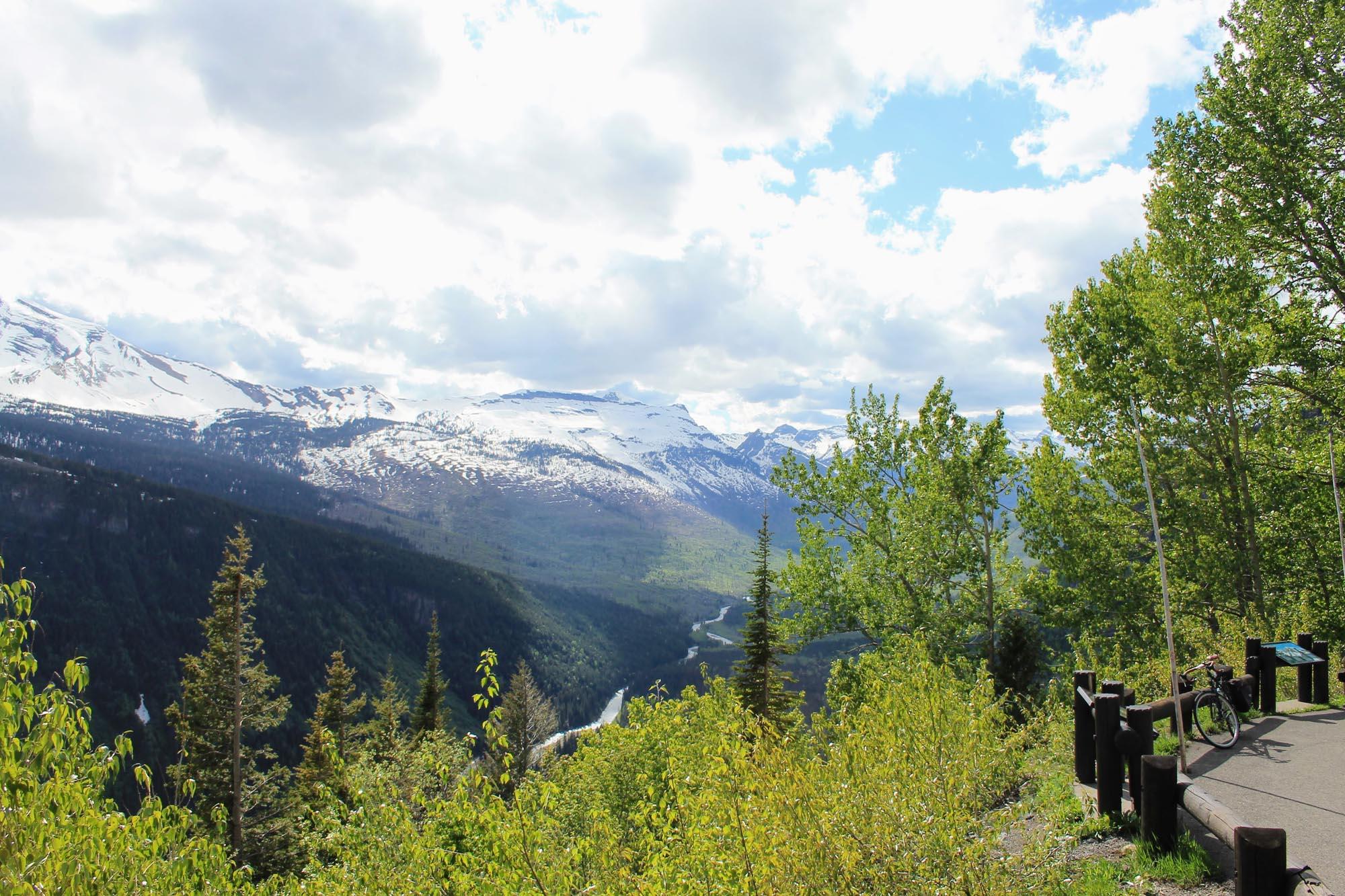 ---