Clean, Careful, Connected: Whitefish Responds To COVID-19
As Montana has reopened to out of state visitors, we are excited to gradually extend a heartfelt welcome to our guests. Our town has worked hard to stay healthy and we ask you to partner with us in taking good care of each other. We are joining our friends in Jackson Hole and other national park gateway towns with the message that we are dedicated to responsible tourism in three ways:
1. CLEAN - Wash your hands and sanitize often
2. CAREFUL - Practice 6-feet social distancing and wear cloth face coverings in public settings
3. CONNECTED - Stay informed at WhitefishCovidCares.com
Thank you for keeping our community safe and resilient. And for showing respect for our fragile town.
---
FACE MASKS ARE REQUIRED IN MONTANA
Effective July 15, 2020, the use of face coverings is required within the State of Montana.
Here's what you need to know for traveling to and visiting Whitefish:
Face coverings are REQUIRED to be worn in all indoor spaces open to the public.
Face coverings are REQUIRED to be worn for outdoor activities where social distancing is not possible or is not observed.
Notable Exemptions:
Children under the age of five. Children between the ages of two and four are strongly encouraged to wear a face covering. Children under the age of two should not wear a face covering.
Persons consuming food or drinks in a restaurant or bar.
Persons engaged in an activity that makes wearing a face covering impractical or unsafe, such as strenuous physical exercise or swimming.
Persons seeking to communicate with someone who is hearing impaired.
Persons giving a speech or engaging in an artistic, cultural, musical, or theatrical performance for an audience.
Persons who have a medical condition precluding the safe wearing of a face covering.
The complete text of the Executive Order by Montana Gov. Steve Bullock can be read here.
---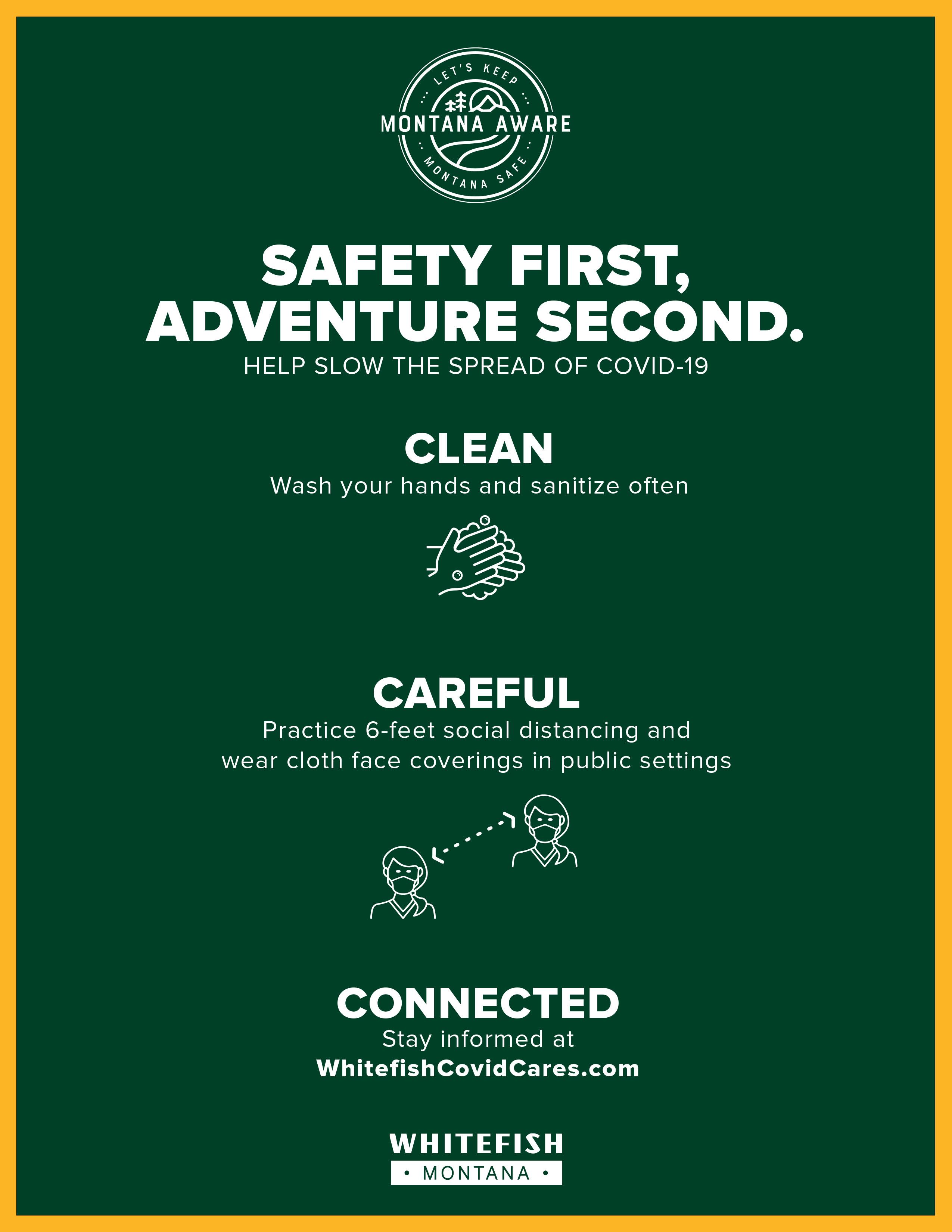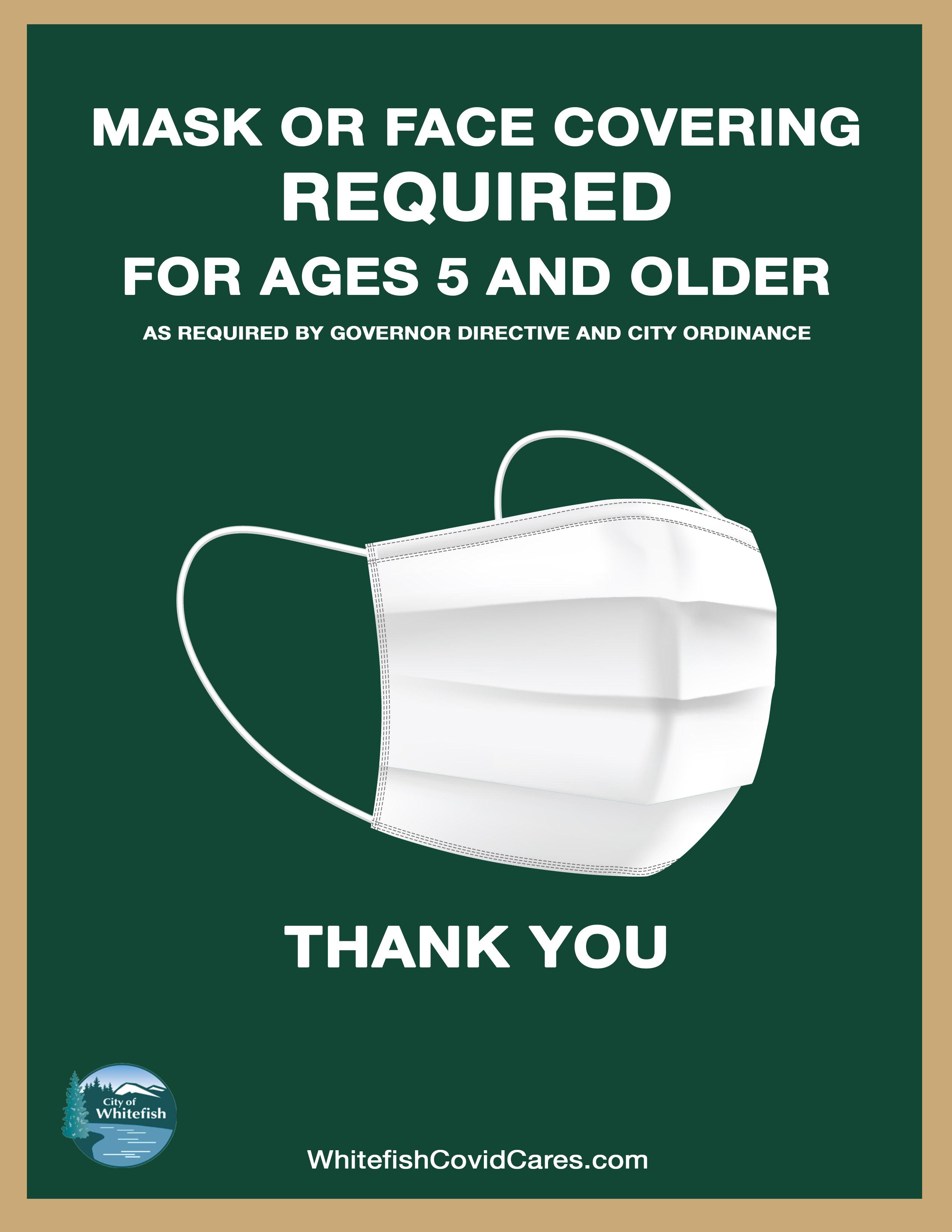 ---
The total number of confirmed COVID cases in Flathead County and other parts of Montana can be found here.
---
COVID-19 Testing
Testing information is available from North Valley Hospital/Kalispell Regional Medical Center. More info can be found here
---
COVID-19 Face Coverings Compliant Form
If you believe a Whitefish City business is not following the City's COVID-19 Mandatory Face Coverings Ordinance, please complete this form.
---
Resources
Visitor Information
Frequently Asked Questions for Visitors
The City of Whitefish
North Valley Hospital / Kalispell Regional Medical Center
Flathead County Health Department
Flathead County COVID-19 Map
Glacier National Park
Whitefish Mountain Resort
Whitefish Mountain Resort: Commitment to Respect Video Series
Whitefish Covid Cares: Be A Friend Of The Fish Video Series
---
COVID Care Kit Downloadable Signage
---
Montana Aware Campaign
Downloadable Signage
---
Business Resources