Bringing an electric vibe to Downtown Whitefish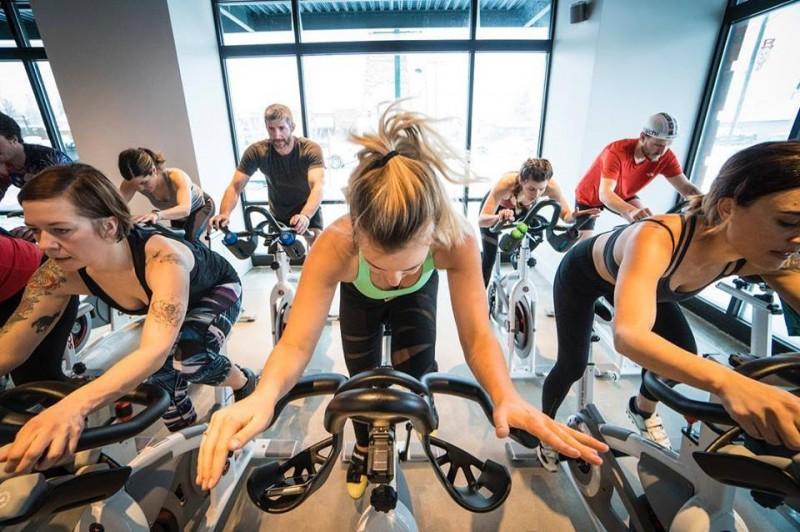 SOBBACYCLE is a beat-based cycling studio, focused on movement and music to carry you through your workout. When you walk into this community, get ready to ride to the beat, lose yourself in the music, and leave feeling refreshed and powerful.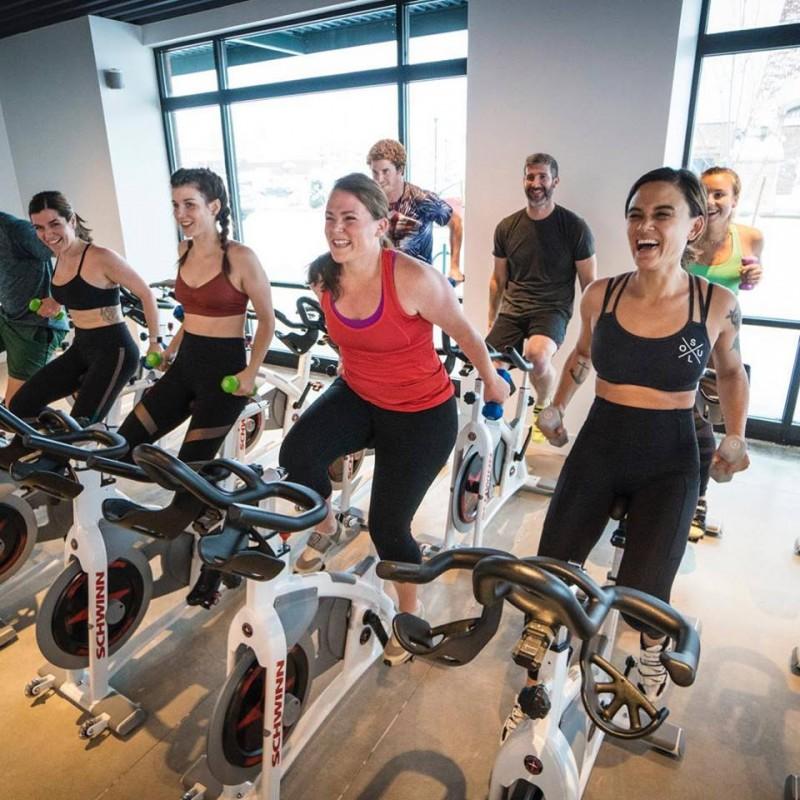 Standard Classes are 45 minutes and open to all levels. Featuring high-intensity cardio, muscle-sculpting intervals, and rhythm-based choreography, SOBBACYCLE gives you a quick, effective, and fun workout.
Nestled in the heart of downtown Whitefish, SOBBACYCLE brings a new vibe to the mountain town. From a custom graffiti mural to neon signs and concrete floors, SOBBACYCLE embodies the urban and modern ideal. The studio houses 20 bikes and an epic sound system for roughly 25 beat-based cycling classes per week! In addition, the studio hosts charity rides and special community-based events. To complement your active lifestyle, SOBBACYCLE is home to its own athleisure boutique, featuring Lululemon, Spiritual Gangster, SOBBACYCLE-branded merchandise, and more.
Fees:
Drop-in classes- $20 each
5 for $95
10 for $180
20 for $340
50 for $750
New Clients -- 3 classes for $30
Monthly Memberships Available
Private Classes & Special Events Available
Cycling shoe rental available for $2 per class
Skill Level Required: All abilities welcome!