Mountain homes along the Stillwater River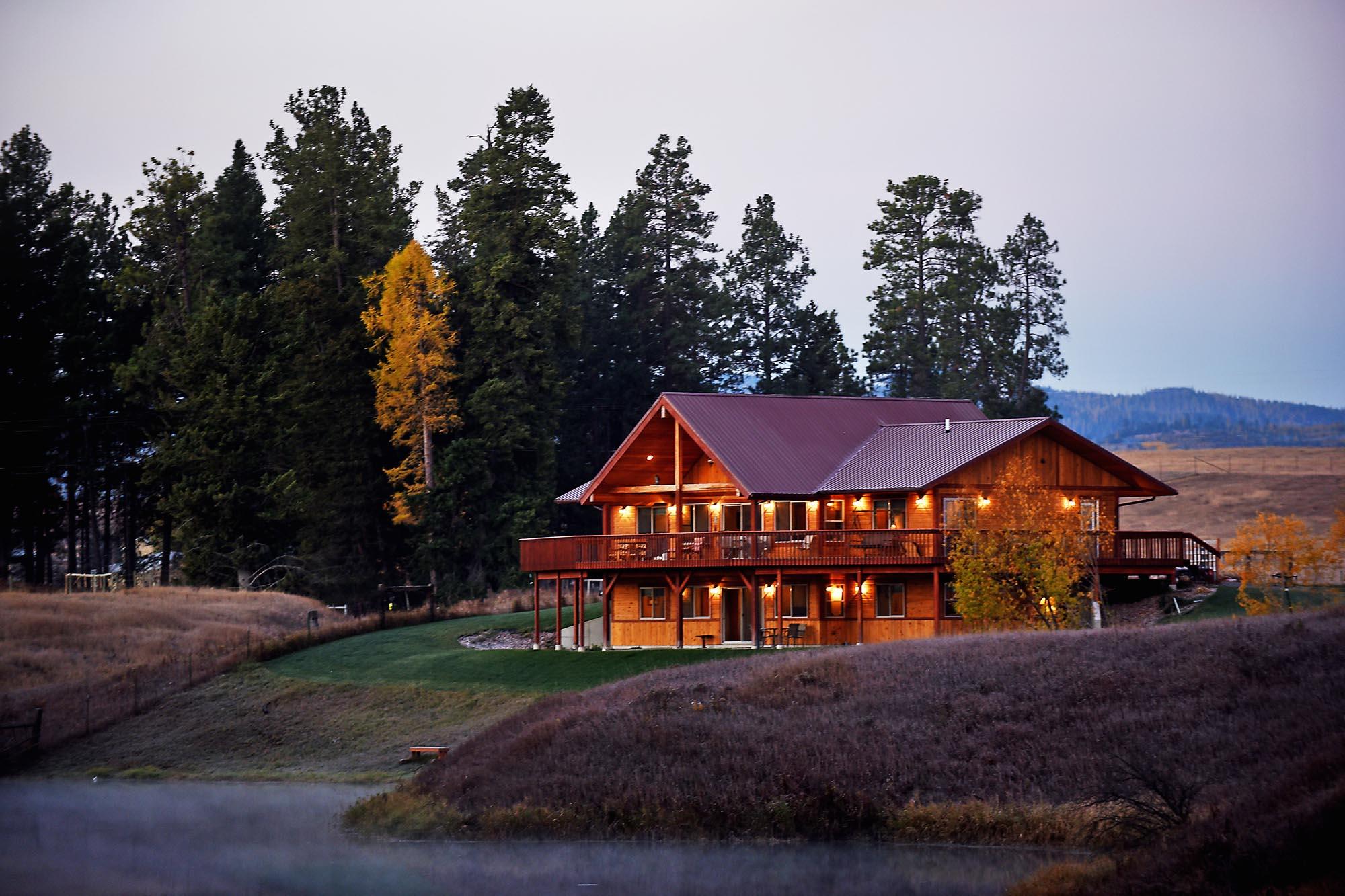 Experience Western Montana in this perfect Ranch setting. Your choice of 2 beautiful homes, where you can experience a vacation getaway, honeymoon, retreats or simply an overnight rental. Your premier Montana Vacation Rental Homes. Our property is also fully equipped to service all types of needs including those in need of renting the entire 7 acre property for weddings, movie shoots, family reunions and more.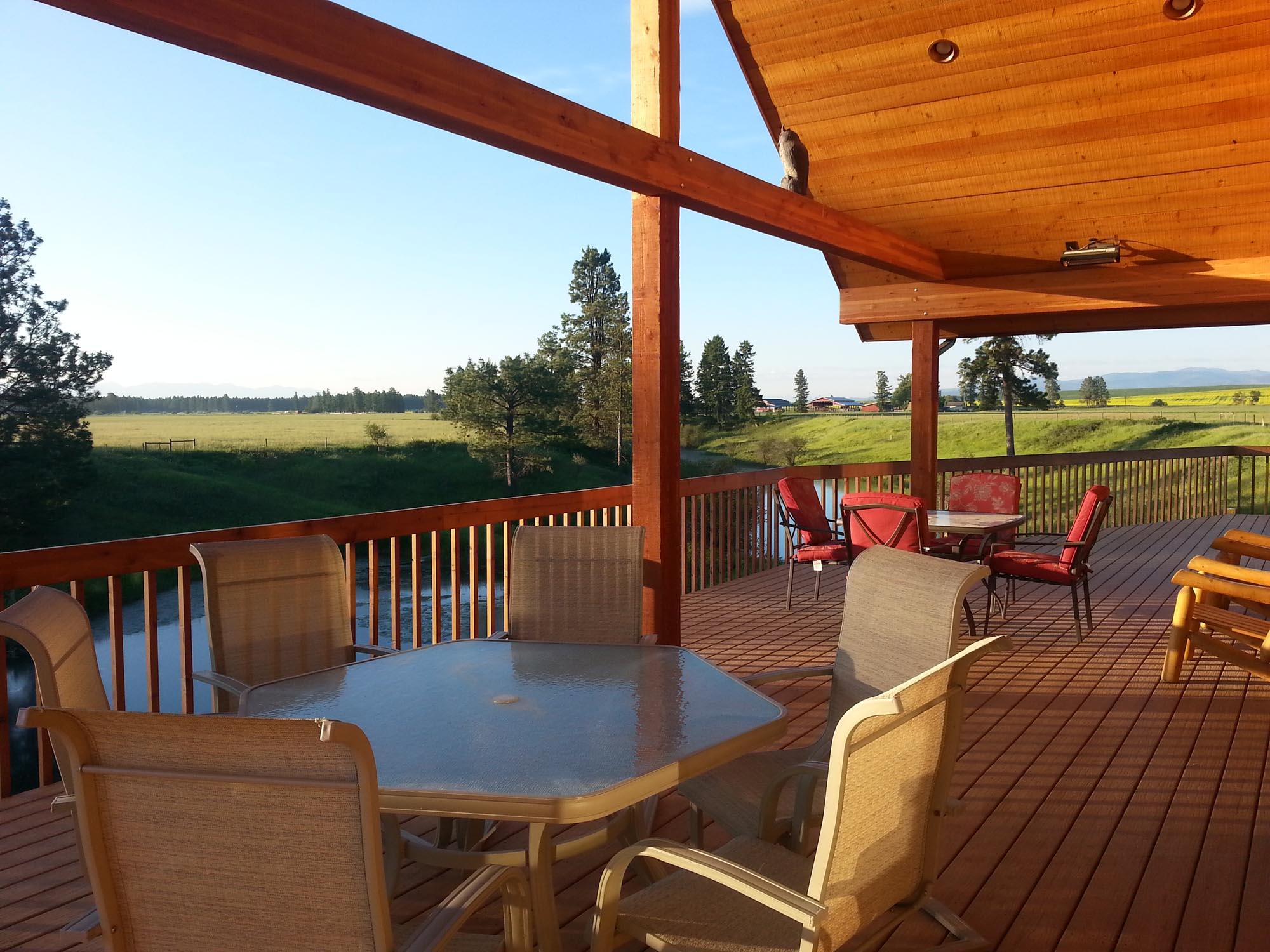 River Meadow Ranch is pleased to offer you two truly amazing vacation homes in Western Montana. Our ranches are maintained with the up-most care to ensure we provide you with the best lasting memory possible. Like all our guests, you will be looking to return as soon as you leave the ranch.
Each of our vacation homes boasts 5 bedrooms and sleeps up to twelve. Views of the Swan Mountains, the Whitefish Range, and the Salish Mountains surround the ranch.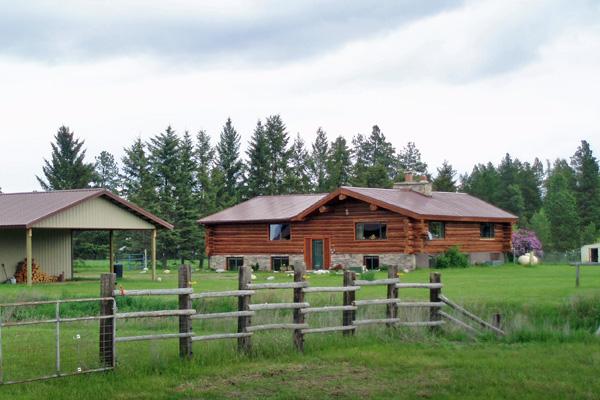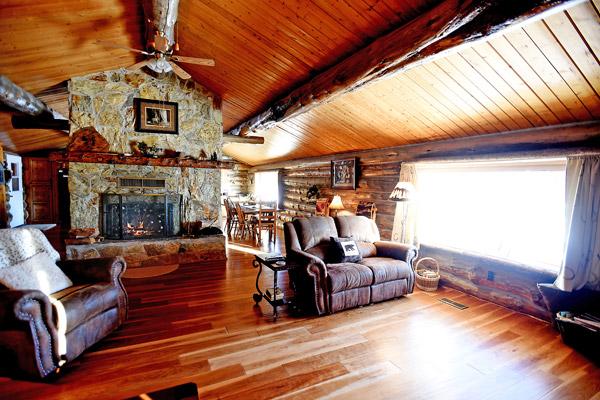 The Chisum Lodge is a totally restored, hand hewn log home. This beautiful home sits on 7 acres and offers stunning mountain views and vistas. The home provides 5 Bedrooms, 3 Bathrooms and can comfortably sleep 12.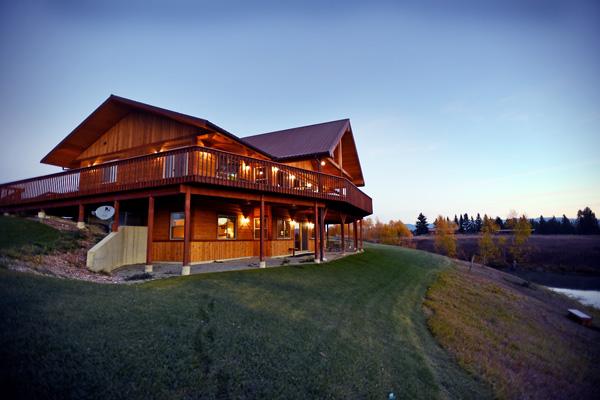 The River View Lodge is a lovely 5 bedroom, 4 bathrooms, 3800 square foot custom timber home. Attention to detail exists everywhere within the vacation home including a custom hand "Made in Montana" vanity and shower wall.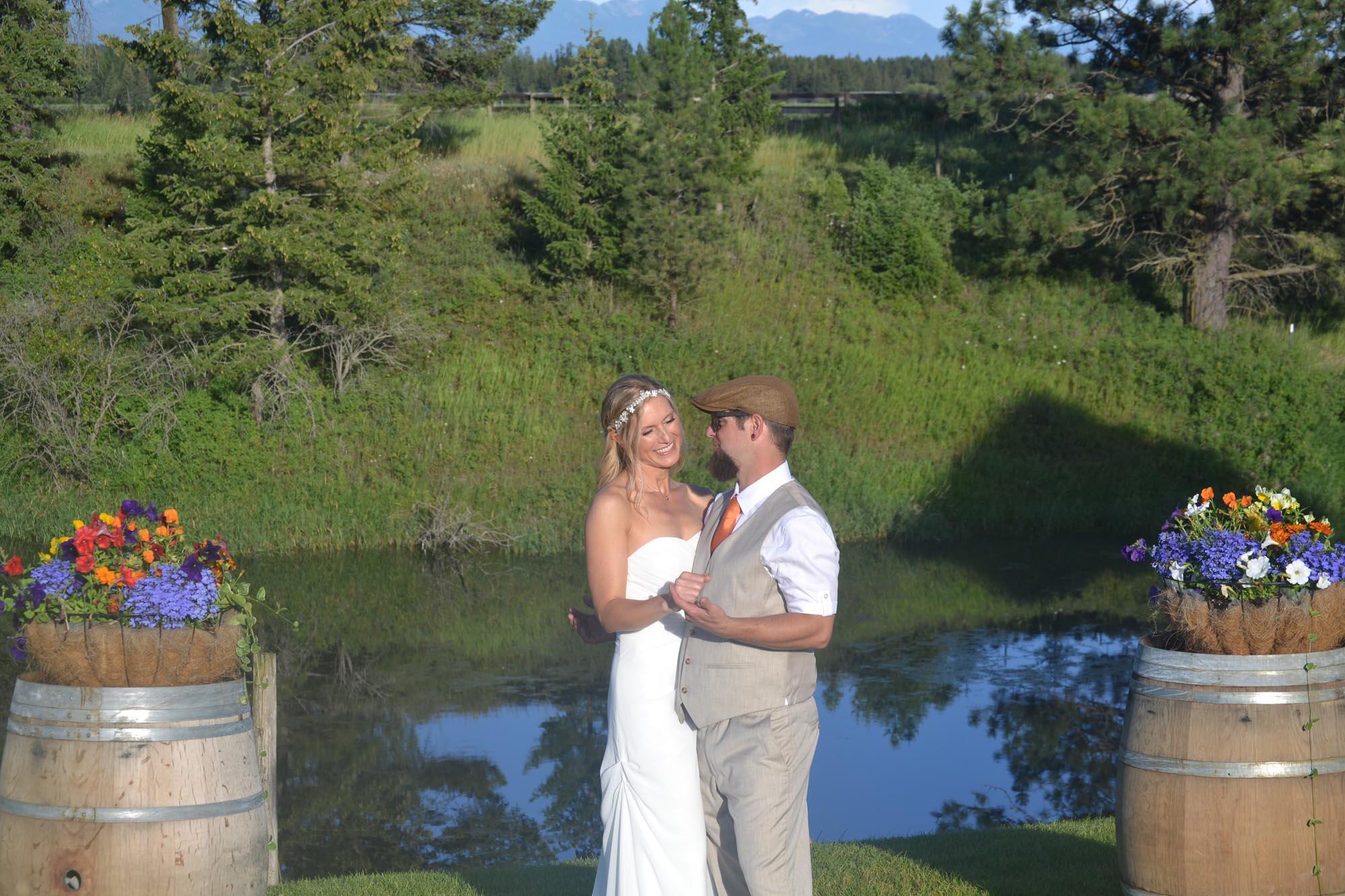 Weddings at River Meadow Ranch
Looking for a beautiful, intimate setting for your special day? Consider the River Meadow Ranch. We offer two, five bedroom vacation rentals on seven private acres.
Our beautiful River View Lodge set on the Stillwater River provides a beautiful setting. Ample outdoor deck space and seating make the River View Lodge the perfect spot for a small, private wedding with reception.