PELOTON X EXPLORE WHITEFISH: Going-to-the-Sun Road, Glacier National Park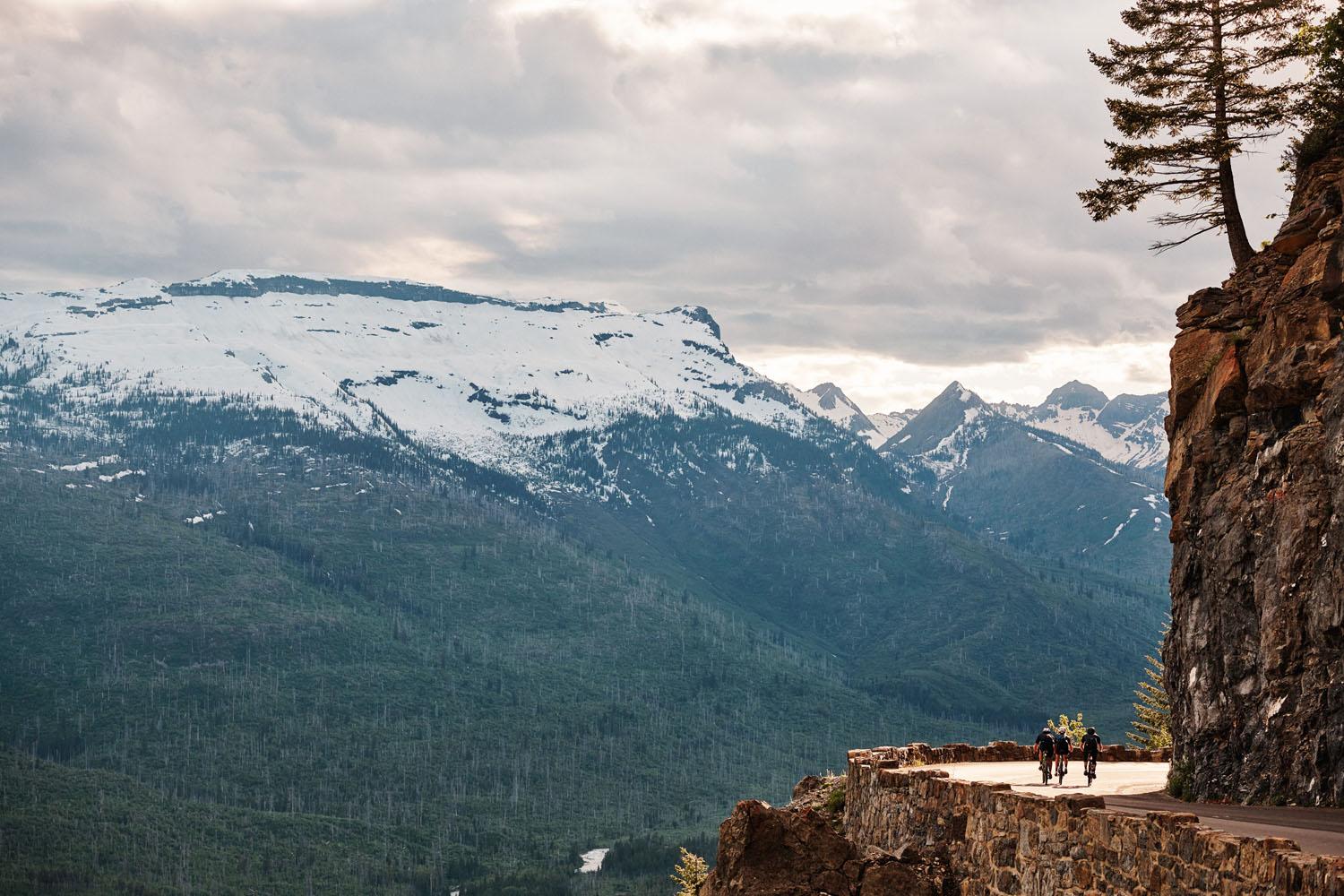 A visit to Whitefish, Montana, would not be complete without riding the famed, serpentine road up to Logan Pass in nearby Glacier National Park. If you're lucky enough to visit before the Going-to-the-Sun Road officially opens up to motorized traffic for the summer season, you're in for a treat. Nicknamed the "Crown of the Continent" by conservationist George Bird Grinnel (the glaciers being the "jewels"), the park offers a true world-class experience. Beyond the parking area at Avalanche Creek Campground via the West Glacier park entrance, annual maintenance and snow plowing efforts transition the historic road out of its winter hibernation, about the same time the local flora and fauna do the same. As the pristine mountain environment wakes up to spring, there couldn't be a more apropos ride to spin the kinks out of the off-season legs, which for me has become an annual tradition to share with friends and the occasional (very lucky) visitor.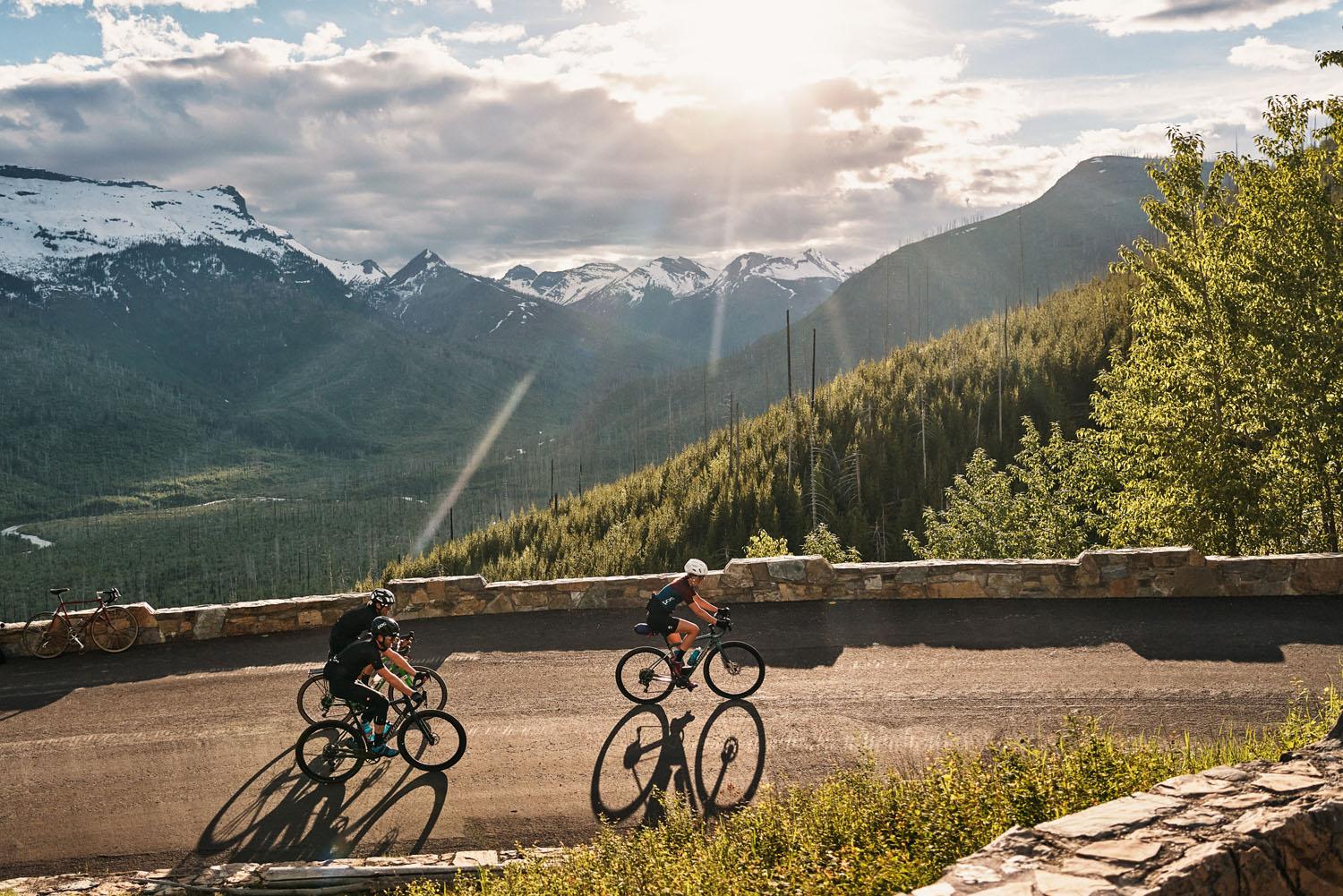 Put your KOM dreams aside, as you'll be stopping plenty to take in the views. A crescendo of scenery mirrors the gradual climb, revealing alpine peaks, rushing streams and glimpses of Birdwoman Falls, cascading over 500 feet below a snow-covered glacial cirque. After 16 miles tracing the contours of the rugged and exposed terrain, the ride tops out at 6,646 feet at Logan Pass, surrounded by a majestic arrangement of mountains in all directions and views to the east side of the continental divide. Of course, this assumes the plows get there first. The intrepid crews have to cut through walls of snow reaching well over 50 feet in places. Depending on the year, we typically reach the pass, sans cars, in May or June. In either late June or July, the road opens to motorists with limited hours for cyclists, for obvious safety reasons.
Completed in the summer of 1933 after over two decades of planning and building, the road, lined with hand-stacked rocks to support the road and to keep travelers from careening off the mountainside, is shaped by creative and seemingly impossible engineering. With ongoing improvements over the years, it's a masterpiece for cyclists to enjoy.
Without the traffic, you can really focus on the mountains and wildlife. This also makes for an ideal, less worrisome descent back down the same route you climbed. But keep an eye out for wildlife and always carry bear spray. For easy access, I keep mine either in a bottle cage or handlebar bag. It's not uncommon to encounter deer, bighorn sheep, mountain goats and, yes, black and grizzly bears. Remember to always keep your distance and never approach the wild animals.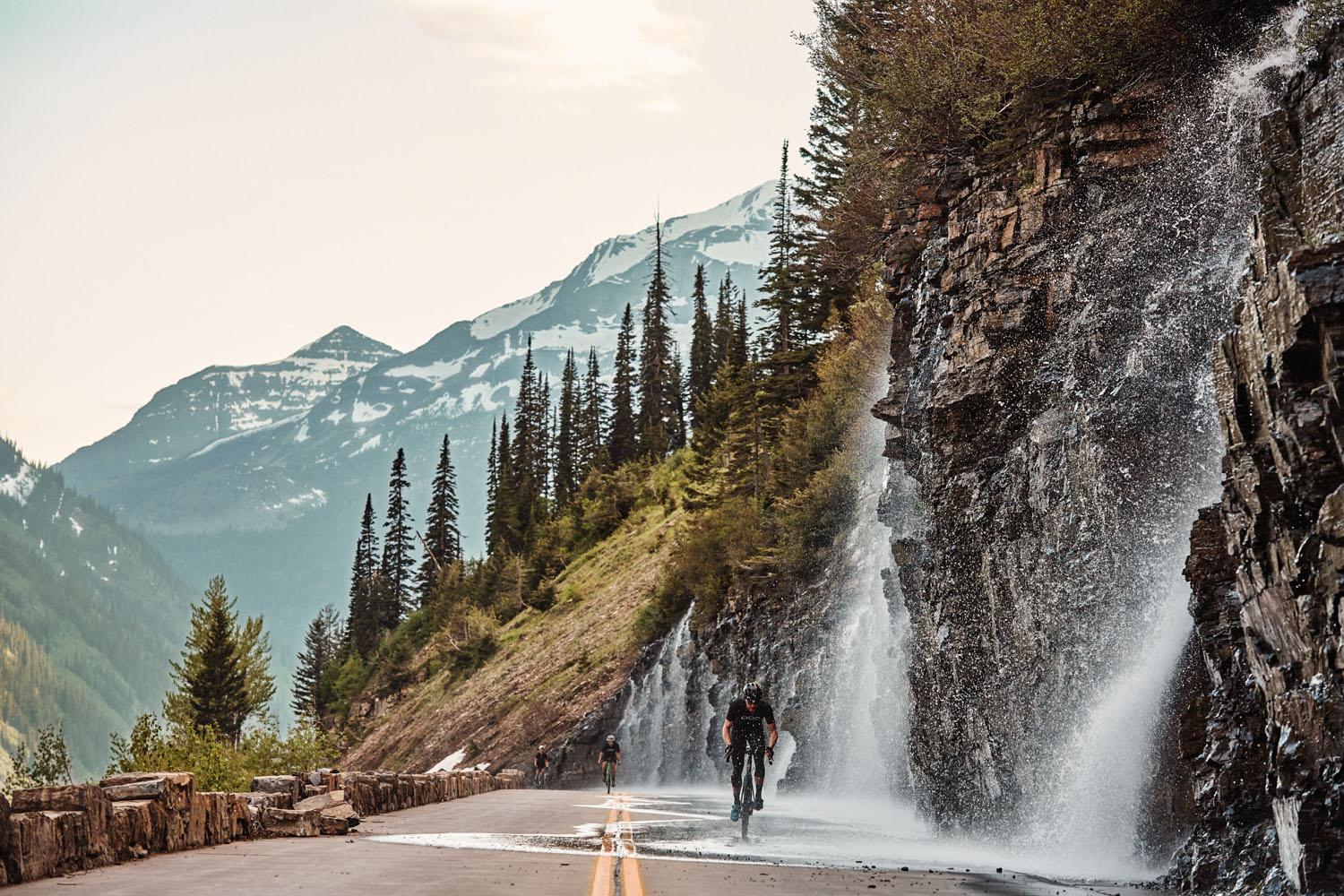 When planning your trip, make sure to follow the plowing status page on Glacier National Park's website. This is an alpine environment, so be prepared for any type of weather, ranging from 60 degrees and sunny to 40 degrees and rainy, or snowy.
I've ridden this road for years and get excited every spring when the plowing starts. It never gets old and each ride is different and quite special. Glacier's Going-to-the-Sun Road is one of those bucket list rides I hope everyone gets a chance to enjoy.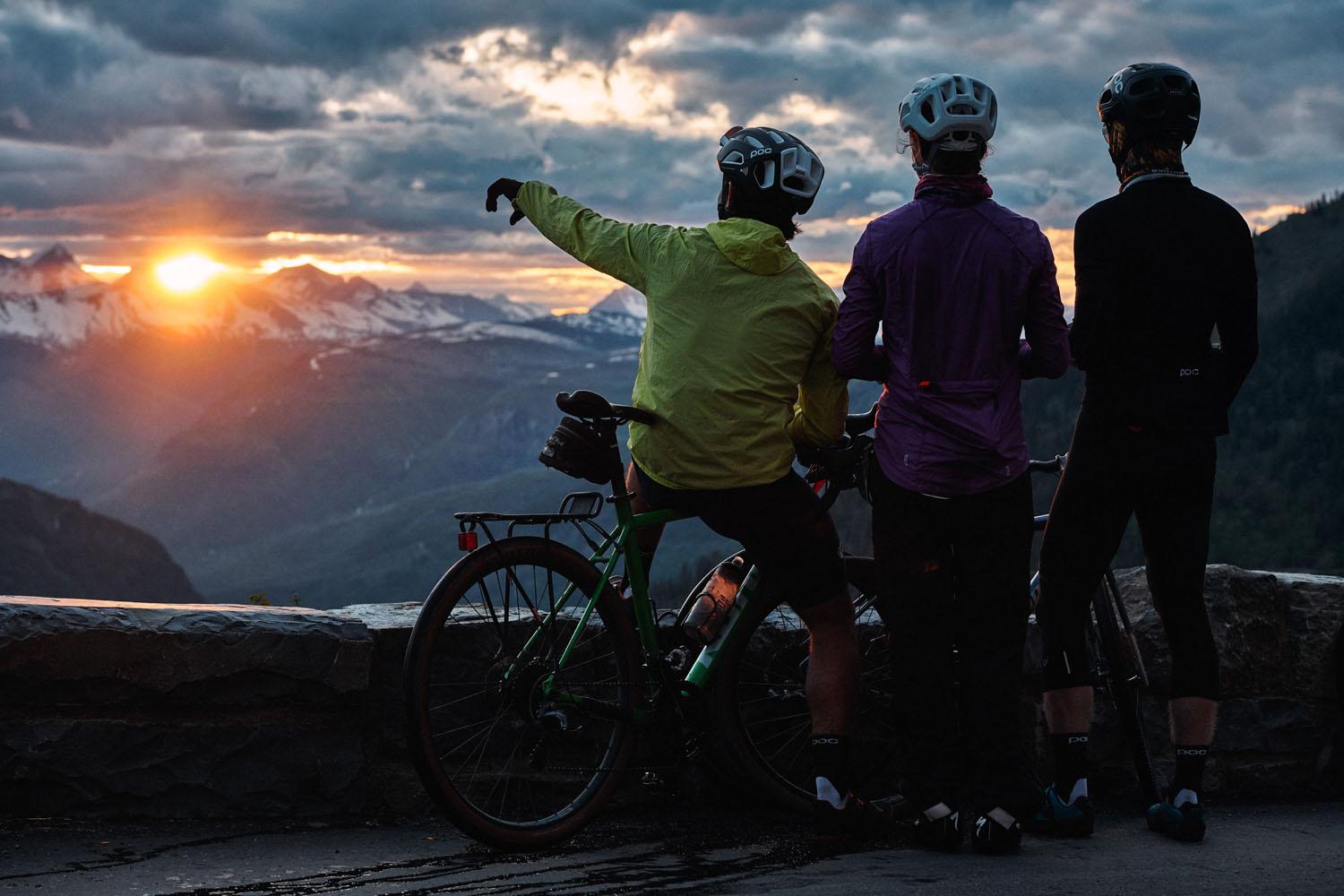 Recreating responsibly and practicing leave no trace principles is as important as ever. Visit friendofthefish.com to learn more.
---
Locally, Whitefish Bike Retreat caters to cycle-minded visitors. If you're looking for guides or transportation, look no further than Whitefish Outfitters and Tours. They offer guided tours on pavement, gravel and trails.
---
Words by Pete Thomas
Photos by Jordan Haggard
Originally article and images by Peloton Magazine: https://pelotonmagazine.com/features/peloton-x-explore-whitefish-going-to-the-sun-road-glacier-national-park/