Frequently Asked Questions Regarding Local Services and Attractions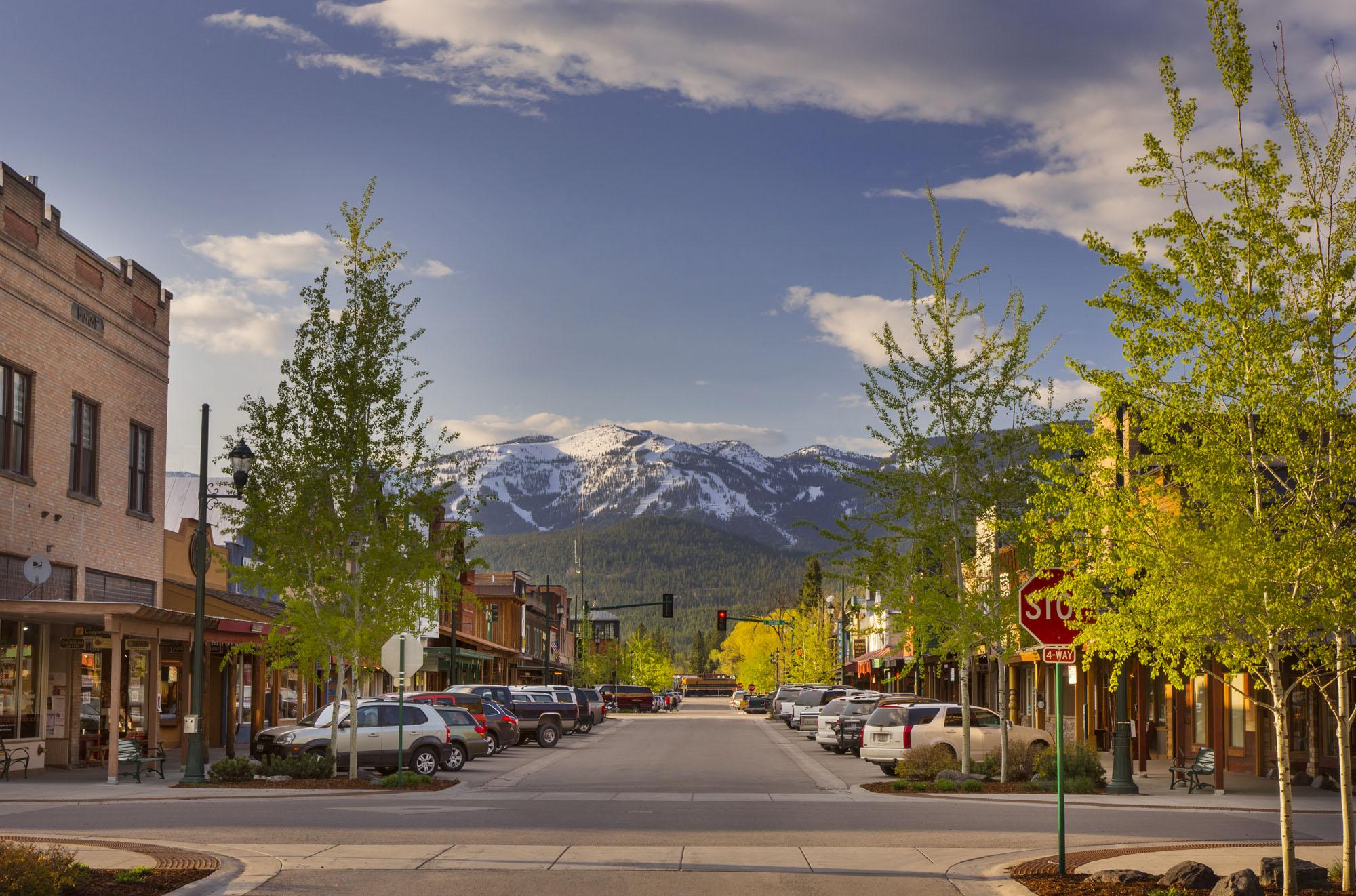 Frequently Asked Questions Regarding Local Services and Attractions
Are there overnight accommodations in Whitefish, MT?
Effective June 1, 2020, Lodging properties in Whitefish are open. Visit explorewhitefish.com/stay for more information.
Are restaurants, retail, and other businesses open in Whitefish?
Yes. It's important to know that services might be limited and new safety protocols are in place. For more detailed information regarding individual businesses, we suggest calling those businesses directly or checking their status on their Facebook pages.
When is Glacier National Park Reopening?
Glacier National Park is now open. Please be aware that they are phasing in services, so not all areas of the park are open.
Status as of June 29, 2020
Access will be available at the west entrance (West Glacier) only. The east side park entrances are closed for the season. Click HERE for a map of what is currently open.
Visitors will be able to access Apgar and Going-to-the-Sun Road as far as Avalanche, campground available for day-use parking. It's not anticipated that vehicle access beyond Avalanche will be available until AFTER the July 4th weekend.
Hiker/biker access is available while the road crews are working up to various stopping points. Evenings & weekends hiker/biker access to Logan Pass.
Camas Road is now open and the North Fork is open as a day-use area only with the gate closing at 4:30pm each day.
Visitors will be able to access restrooms and trails that are accessible from open park roads. Trail Status can be viewed here.
Private businesses in Apgar Village may decide to operate.
The park is targeting to have personal boating on Lake McDonald and aquatic invasive species inspection stations open.
Currently, entrance fees will not be collected by gate attendants. All visitors at Glacier National Park are required to pay an entrance fee. The self service kiosks are available at the entrance station and GNP is recommending that visitors purchase their park pass in advance at Recreation.gov
The Glacier National Park Safety Guide can be see HERE
The Glacier National Park Dashboard overview of the status of campgrounds, roads, etc. can be seen at: glacierpark.info
Check the park website for updates.
Reminder: Visitor services are very limited. Expect wait times at the park entrances and parking lots. Visit the Glacier National Park Status Update Page for more information.
Effective June 1, 2020 Montana moved into Phase 2 of Governor Bullock's Phased Reopening Plan. What does that mean for visitors?
Here are highlights of what's changing in Phase Two. Read Full Directive Here.
14-day out-of-state traveler quarantine was lifted starting on June 1.
Restaurants, breweries, bars, casino's, gyms and other businesses can increase to 75% capacity. Businesses must continue to follow social distancing and sanitation guidelines established in Phase One.
Testing continues to increase across the state, with testing centers, surveillance testing plans and contact tracing, particularly in destination communities.
Where Can I Find Information on Health Care?
North Valley Hospital and Kalispell Regional Medical Center: https://www.krh.org/krhc/patients-and-visitors/covid-19-preparedness-and-updates If you are experienceing symptoms of cough, fever, or difficulty breathing, please call their 24-hour call center at 406-890-7272 for adults or 406-890-7273 for children.
Flathead County Health Orders and Phased Safety Measures: https://flatheadhealth.org/novel-coronavirus-covid-19/
Flathead County Covid-19 Case Map can be found HERE
Where can I get tested for the Coronavirus?
There is drive through COVID-19 testing on Thursdays (12:30-6:30pm) & Fridays from (7am-12 pm) at the Whitefish High School Parking lot. While the site is designed for our front-line workers who interact with the public frequently and have no symptoms of a respiratory illness, anyone interested may be tested. Individuals who have symptoms will be referred to their primary care provider or other resources for symptomatic testing. Click HERE for more information.
Am I required to wear a mask in public while in Whitefish?
The Whitefish City Council passed a resolution on Monday, July 6, 2020 strongly encouraging the use of masks or cloth face coverings in public settings to help prevent the spread of COVID-19. This applies to residents and visitors alike. Click HERE to read the entire resolution.
What happens if I test positive for COVID-19 while I am visiting the area?
If an individual tests positive in Flathead County, they will be required to isolate until they meet CDC criteria for release from isolation. Release from isolation must be cleared by the Health Department (MCA 50-18-107). If the individual is unable to leave Flathead County, isolation may result in someone staying in their current lodging situation for a longer period of time than initially planned. Please contact your host immediately. Click HERE to read the full protocol from the Flathead County Health Department.
What is the status of summer activities at Whitefish Mountain Resort?
Whitefish Mountain Resort is open for the summer. Visit: www.skiwhitefish.com/covid-19
Where can I find information about the Airport & Flight statuses?
For local airline and flight information contact your air carrier directly, or visit the Glacier Park International Airport Website or Facebook Page.
What is the status of the U.S. / Canada Border?
The border between Canada and the United States is closed to all non-essential travel through at least July 21, 2020
Where can I find more visitor information in Whitefish?
Visit ExploreWhitefish.com
Visit the self service visitor information kiosks located in downtown Whitefish. Free Wifi is available at the kiosks as well as maps and travel guides:

Central Ave. and Railway Street (O'Shaughnessy Center)
Spokane Ave. and Depot Street (between Library and Whitefish Train Depot)
E. 1st St. and Spokane Ave. (two kiosks located in free parking lot)
Baker Ave. and E. 1st St (two kiosks located in free parking garage)
E. 3rd St. and Central Ave.

Visit, call, or email the Whitefish Visitor Information Center located at 505 East 2nd Street. They can also be reached via phone (877-862-3548) or email (

[email protected]

). The Visitor Center is open Mon-Sat from 9am - 2pm.
If you have questions or updates, please contact us at [email protected].